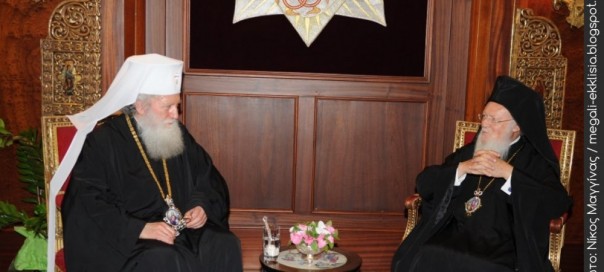 Bulgarian Orthodox Church Patriarch Neofit and Ecumenical Patriarch Bartolomeos, meeting in Istanbul, have discussed the need to hold a "Great Ecumenical Council" to discuss a range of issues crucial for Eastern Orthodox Christian churches.
Issues to be discussed at such a council would include the hierarchy of the Orthodox Christian churches, the Orthodox calendar, marriage and fasting in the Orthodox church, relations with other Christian churches and other religions as well as the role of the Eastern Orthodox church in promoting Christian values such as peace, freedom, respect and love.
There has been talk for decades on holding a "holy and great Council of Orthodox Church".