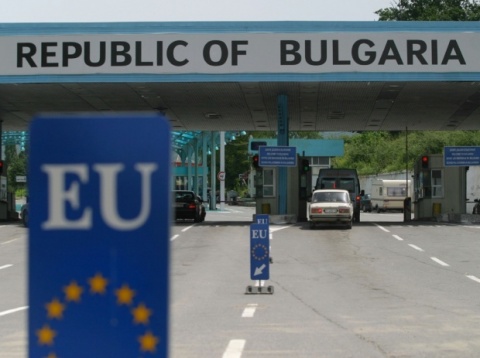 Sofia, May 13, 2015/ Independent Balkan News Agency
By Clive Leviev-Sawyer of The Sofia Globe
The number of countries skeptical about allowing Bulgaria to join the EU's Schengen visa zone has dropped from seven to two and the government would continue its efforts to address those reservations, Deputy Prime Minister Meglena Kouneva said.
"Bulgaria is 100 per cent prepared for accession to Schengen in terms of air and sea borders," said Kouneva, who, together with Regional Governor Vulcho Cholakov, inspected the technical preparedness of the port and airport in Bulgaria's Black Sea city of Bourgas for entry to Schengen.
"I am very impressed with the equipment at the port and the airport, as well as by the professionals who work at border-crossing facilities," Kouneva said after the May 12 inspection.
"It is unfair to Bulgaria that the country's security efforts are not appreciated," Kouneva said, adding that she did not accept the absolute preparedness of the country to protect the external borders of the EU being tied to progress under the Cooperation and Verification Mechanism.
Kouneva said that a lot of money had been invested in equipment at the airport and the port in Bourgas.
A total of 240 million leva (about 122 million euro) has been absorbed for various projects under the External Borders Fund to fulfill Schengen entry requirements.
Most of the projects, including the training of employees, have been carried out with the support of Germany.
Kouneva said that at this stage, without a clear Schengen accession date, it was difficult for Bulgaria take part in the so-called "smart borders" system, currently being discussed in the EU.
The "smart borders" package was proposed by the European Commission (EC) in February 2013. It follows on from an EC communication in February 2008, proposing the establishment of an entry/exit sytem and a "registered traveller programme".
The idea of the "smart borders" proposal, according to the EC, is to improve the management of the external borders of the Schengen member states, fight against irregular immigration and provide information on overstayers, as well as facilitate border crossings for pre-vetted frequent third country national – meaning, non-EU – travellers.