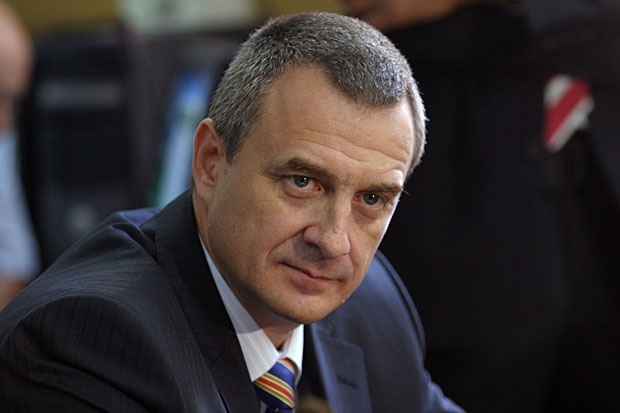 By Clive Leviev – Sawyer of The Sofia Globe
Tsvetlin Yovchev, Deputy Prime Minister and Interior Minister in the Bulgarian Socialist Party government, has lashed out at President Rossen Plevneliev, in effecting accusing the head of state of causing the joint statement by the French and German ambassadors that was highly critical of the current government.
On July 8, French ambassador to Bulgaria Philippe Autié and his German counterpart Matthias Hoepfner said that the ongoing protests in Bulgaria were evidence of a crisis of public trust in the inner workings of the government. In their statement, the two ambassadors said that "the oligarchic model" was incompatible with the "civilised choice" of membership in the European Union.
Their statement came three days after Plevneliev said that the only way out of the current crisis in Bulgaria was early elections. The head of state also repeatedly has praised the conduct of the anti-government protests, a stance that clearly has annoyed an administration that has been beleaguered by protests that see the government as utterly discredited and that have drawn tens of thousands of people daily to demand the government's resignation.
The criticism from Yovchev, made during a visit to Brussels on July 11, also has the notable aspect of coming from someone who for several months was Plevneliev's chief of staff before leaving the post for reasons that were never publicly fully explained.
Yovchev, a former State Agency for National Security head who appears to have had a somewhat complex relationship with centre-right former prime minister Boiko Borissov – who fired him as head of the agency for being a bad manager but later appointed him as his adviser on national security, said that Plevneliev's statements were surprising and left a number of questions open.
If there was talk of early elections, the mechanism that led to such a statement being produced should be transparent, Yovchev said. There should be clarity about consultations with parties in and out of parliament, with foreign representatives, representatives of European institutions, Yovchev said.
This, he said, was the "democratic way". "For such important matters, you cannot have informal meetings," he said.
His statements, made in Brussels, came amid expectations that a forthcoming European Commission report on Bulgaria and its engagement in the Co-operation and Verification Mechanism, which is intended to bring Bulgaria up to EU standards in justice and home affairs, will sharply criticise the abortive appointment of controversial MP Delyan Peevski as having been a threat not only to Bulgarian security but to European security too.