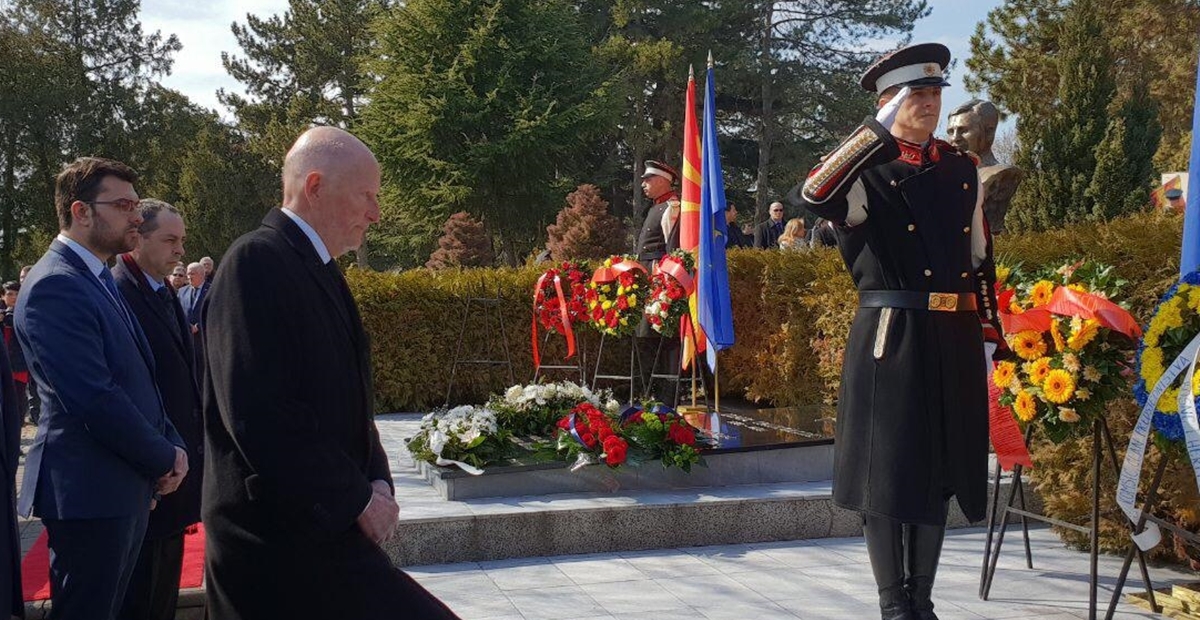 Bulgarian Deputy Foreign Minister Georg Georgiev participated in a ceremony in Skopje on February 26 marking the 15th anniversary of the death of President Boris Trajkovski, the Foreign Ministry in Sofia said.
Georgiev attended at the invitation of the Prime Minister of North Macedonia, Zoran Zaev, and the Boris Trajkovski International Foundation.
On February 25, Georgiev participated in a discussion entitled "Leadership based on Values – From Principles to Realization", organised by the Foreign Minister of Northern Macedonia, Nikola Dimitrov, in memory of Trajkovski.
The February 26 commemorations opened with a prayer breakfast given in memory of the late president.
The Bulgarian delegation also included Simeon Saxe-Coburg, who was Bulgaria's Prime Minister at the time of Trajkovski's death.
Trajkovski, who became head of state in November 1999, died on February 26 2004 when the aircraft he was travelling in to an international conference in Mostar, Bosnia and Herzegovina, crashed.
The crash has been ascribed to pilot errors and other system failures, exacerbated by bad weather.
The Boris Trajkovski International Foundation was created in spring 2004, describing itself as "committed to bringing lasting positive change in the country, which will in turn create a more stable, secure and prosperous country, region and world"./IBNA
(Photo: mfa.bg)