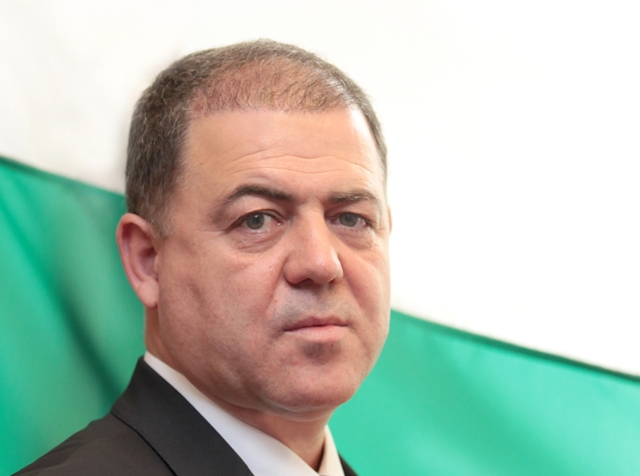 Sofia, July 1, 2015/ Independent Balkan News Agency
By Clive Leviev-Sawyer of The Sofia Globe
The security threats to Bulgaria come not only from the conflict in Ukraine or from the "Islamic State" group but also from Bulgaria's three neighbouring countries where there is a danger of political instability, Defence Minister Nikolai Nenchev said on July 1.
"The conflict in eastern Ukraine has deepened, to the south of us there is the problem of the 'Islamic State', but these are well-known conflicts. Look at what is happening in Greece, in Macedonia, in Turkey," Nenchev said in a breakfast television interview.
He was making apparent references to, among other issues, Greece's financial and economic crisis regarding its international debt commitments, Macedonia's continuing deep political crisis and the uncertainty about a future coalition government in Turkey.
Nenchev said that the situation in Turkey, where there was still no government, as severe. There were 2.5 million refugees in Turkey: "Should 100 000 decided to go into Bulgaria, it would create enormous problems and we would need to ask for help from our EU partners and Nato".
He also touched on the controversy about reports and political statements regarding US military equipment deployment in Bulgaria.
There was "nothing surprising" in the joint training exercises with the US, Nenchev said, saying that there was general hysteria and over-emphasis about the issue in certain circles, "but there is nothing terrible". The fact that training exercises would be happening was known long ago, he said.
Fourteen tanks would be located temporarily in Bulgaria during short-term training exercises and after some time they would be transferred to Romania. Nenchev repeated that the Bulgarian Defence Ministry had not received a request for a permanent deployment of Nato equipment.
Nenchev said that the 2006 agreement provided clear indications of the cases in which Bulgaria could accept foreign military equipment coming into the country, and he added that the Bulgarian voice in Nato was equal to those of France, the UK, the United States or Canada. "There nothing can be decided unilaterally," he said.
He said that there were more joint training exercises this year than usual, but "there is nothing better than to take advantage of outside equipment to train the Bulgarian army, especially given the financial situation and possibilities".