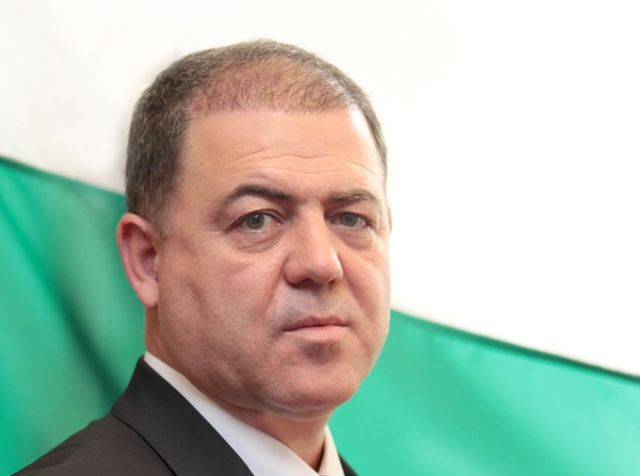 Sofia, June 24, 2015/ Independent Balkan News Agency
By Clive Leviev-Sawyer of The Sofia Globe
Bulgarian Defence Minister Nikolai Nenchev has said that he has had talks with US ambassador Marcie Ries at her request regarding US plans to deploy heavy military equipment in several Eastern European countries, but the country has not received a formal proposal about it – a statement that came soon after US defence secretary Ash Carter named Bulgaria as among countries that had agreed to the deployment.
Nenchev said on June 23 that in his conversation with Ries, he was not given information and details about the number and type of equipment.
Should such a request be made, he would notify Bulgarian society and other Bulgarian institutions.
Only then the procedure for the adoption of the proposal and co-ordination would begin, Nenchev said.
His statement came a day after Carter said, according to a report by Reuters, that the Baltic states – Estonia, Lithuania, Latvia – as well as Bulgaria, Romania and Poland had agreed to host the arms and heavy equipment. Some of the weaponry would also be located in Germany.
Ahead of a Nato defence ministers meeting on June 24 and 25, which Nenchev was to attend, Nato secretary general Jens Stoltenberg confirmed that the US plan on weapons deployment would be discussed.
Stoltenberg said that Nato does not seek confrontation with Russia.
"We do not seek an arms race, we continue to strive for a more cooperative and constructive relationship with Russia. We continue to work for more predictability, transparency, especially related to military activities, exercises, this has has always been important," he told journalists.
"But it is even more important now because the military presence along the borders have increased and therefore it is very important to avoid that any situation spirals out of control and therefore predictability, transparency and part of these also arms control is and remains a key goal for Nato.
"But as I've stated several times there is no contradiction between strong defence and dialogue, actually we need strong defence, collective defence to have the foundation for engaging Russia in a political dialogue."
Asked about the weapons deployment plan, Stoltenberg said that prepositioning of equipment is, as planned by and discussed by Nato and Nato Allies "is in no way violating the Nato Russia Founding Act."
"Everything we do is defensive, it's proportionate and it's fully in line with our international commitments," he said.
"We addressed the question of pre-positioning when we made our decisions last fall at the Nato Summit.
"We decided there to increase the readiness and the preparedness of our forces and we are doing that step by step. I mentioned some elements which we're going to discuss at our meeting later on, later on this week related to the air, the sea and the special operation forces and the more rapid decision-making and better planning.
"Pre-positioning was addressed at our Wales Summit, we, we believe that pre-positioning is one element in, in increasing our readiness and increasing our ability to reinforce if needed. And I welcome also efforts by Allies and by the United States to support each other and I'm certain that we're also going to discuss the question of pre-positioning at our Defence Ministerial Meeting later on this week," Stoltenberg said.
Meanwhile, on June 23, the opposition Bulgarian Socialist Party said that it would submit a request to the head of the parliamentary committee on defence to convene a special meeting to hear Defence Minister Nenchev in connection with the "worrisome occasion of conflicting information about the upcoming deployment in Bulgaria of foreign troops and heavy armoured vehicles".
Should their request not be granted, the BSP would seek to raise sufficient signatures on a petition by MPs for the hearing, the party said.