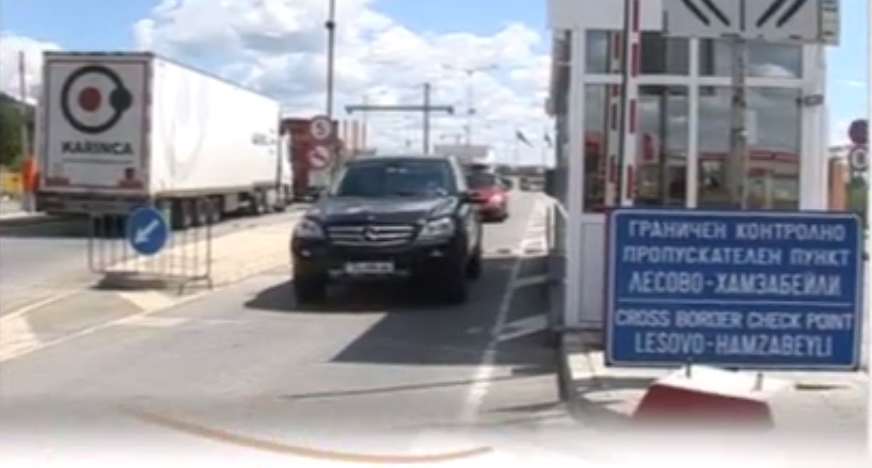 By Clive Leviev-Sawyer of the Sofia Globe
After the weekend arrest of 24 Bulgarian customs officers at the Lesovo border checkpoint with Turkey, seven have been charged with racketeering and extortion.
Of the seven, five are still in custody. They include the head of the Lesovo border checkpoint, Dimitar Kolev, and two heads of shifts. The other two accused are out on bail.
Borislav Sarafov, Deputy Prosecutor-General, said that 14 witnesses had been questioned, including foreign nationals from Ukraine, Moldova and Romania. They confirmed that they had given amounts in cash in euro, US dollars, Turkish lira and Bulgarian and Romanian currencies.
Nikolai Naidenov, deputy head of the specialist appellate prosecution office, said that searches had been carried out at homes of customs officers.
Naidenov alleged that at Kolev's home, more than 82 000 leva (about 41 000 euro) had been found, in Bulgarian leva, euro and UK pounds sterling.
Kolev was arrested on November 1 after allegedly accepting an envelope containing close to 10 000 leva.
At the home of another of the accused, Dimitar Shopov, $43 000 had been found, according to Naidenov.
In all, investigators had seized about 220 000 leva.
Those involved in the investigation, carried out over several months ahead of the November 1 and 2 swoop by State Agency for National Security officers and members of the Prosecutor's office, said that the customs officers had charged what was called a "treat" fee.
They extracted money from drivers of ordinary cars and of good lorries. Motorists in light cars were charged the equivalent of between 10 and 20 leva and drivers of goods lorries were charged between $100 and $200.
Prosecutors and the State Agency for National Security said that the customs officers who had been involved in the extortion operation would be charged with operating as an organised crime group.
Those in custody will face a court hearing on November 5 which will decide whether to remand them in custody permanently pending the outcome of their trial.
Naidenov said that the amounts of money shared out among customs officers depended on the flow of cars, the time and how much had been collected.
"The interesting thing here is that depending on how much was collected for the month, the distribution of the collected bribes was done at the end of the month or twice depending on the workload and how much money has been collected," Naidenov said.
Investigators said that the amount that should be collected was not fixed. It had been determined by the employees who had trusted each other.