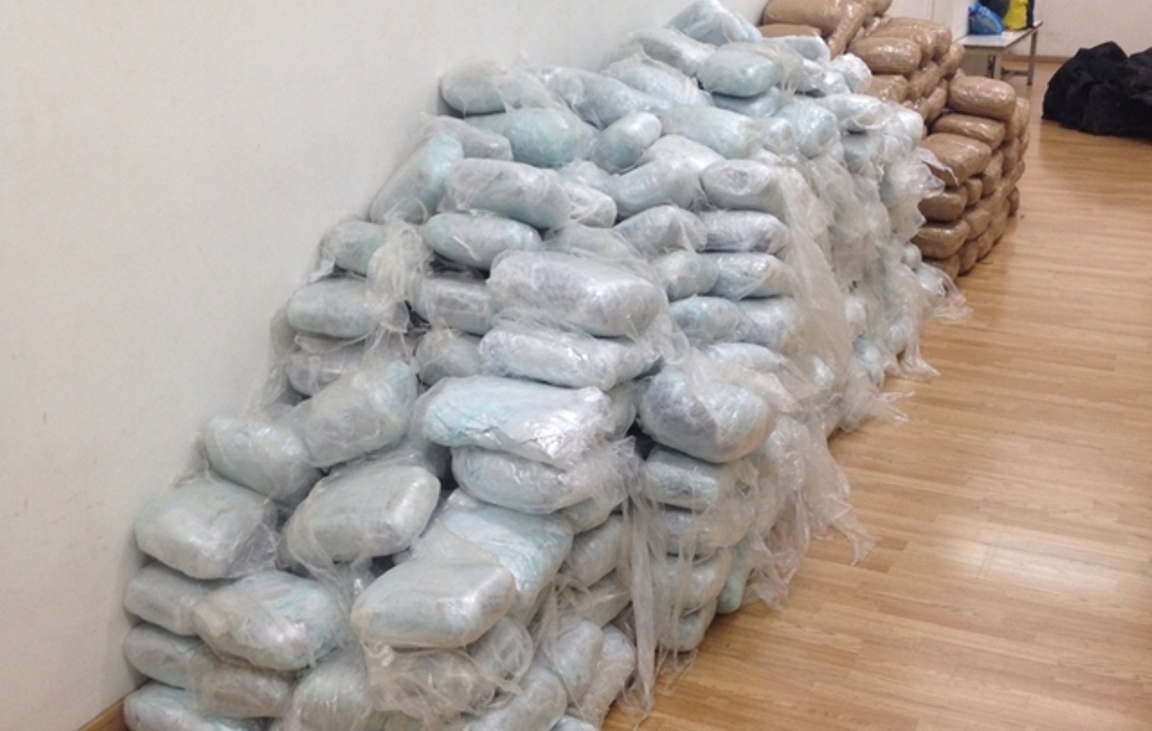 Customs officers in the north-western Bulgarian town of Lom found 423kg of heroin in a goods lorry that was transporting terracotta tiles from Bulgaria to the Netherlands, a news conference on May 21 2017 was told.
The amount, said by officials to be worth an estimated 63 million leva (about 32.1 million euro) was described at the news conference as a record for Bulgaria.
The Customs officers examined the boxes of terracotta tiles and found a substance concealed in a number of the tiles, which chemical tests established to be heroin.
The news conference was attended by Prosecutor-General Sotir Tsatsarov, recently-appointed Customs Agency head and former Interior Ministry chief secretary Georgi Kostov, and newly-appointed Interior Ministry chief secretary, former Sofia police chief Mladen Marinov.
The driver of the lorry, a 56-year-old, has been taken into custody.
Bulgarian customs and police have stopped two 200kg shipments of heroin bound for the Netherlands in the past year, in cases involving lorries on their way from Iran.
The May 21 news conference was told that it had been established that the heroin first had been transported across the Bulgarian-Turkish border on a trailer with an Iranian registration. The goods then had been loaded on to a Bulgarian vehicle.
Marinov said that the change of vehicles had been an attempt for there not to be an apparent link with Iran./IBNA