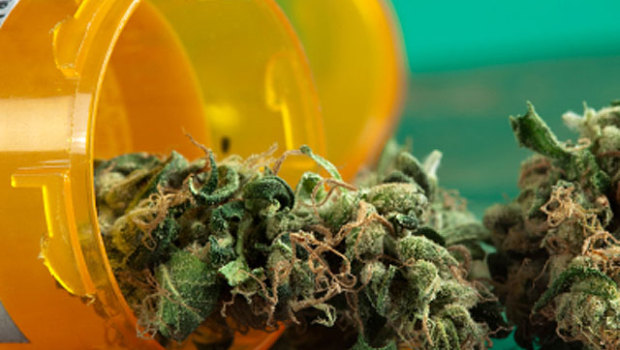 By Clive Leviev-Sawyer of the Sofia Globe
The district court in the Bulgarian town of Lovech acquitted a man with multiple sclerosis of charges of cultivation and possession of marijuana after he argued that he had used the plant to alleviate his illness.
The ruling is a landmark one because Bulgarian law makes no provision for the lawful use of medical marijuana.
Marin Kaltchev was acquitted on March 26 after, on February 12, the Lovech district court commissioned medical opinions on the impact of treatment of the illness with marijuana.
Kaltchev, who had been charged in connection with two plants found at his home, had learnt from the internet how to cultivate marijuana.
He had kept the marijuana plants hidden in an old wardrobe of the basement of his home.
Police investigated Kaltchev after a local media report that he had a drug laboratory.
Medical opinion presented to the court was that using marijuana for medicinal purposes would lead to an improvement in the symptoms of Kaltchev's multiple sclerosis, reduce fatigue and stiffness during exercise.
Extracts of the kind that Kaltchev made also could be used to treat the symptoms of glaucoma, epilepsy, cancer and mental illness, according to the medical opinion.
The medical report said that there had been numerous studies in Europe showing the beneficial effects of marijuana in medical treatments and Germany and the Czech Republic had allowed medical use of it.
The medical opinion and the fact that Kaltchev had just two plants persuaded the court to acquit Kaltchev.
District court judge Galia Marinova said that Kaltchev was not guilty not only because he had kept just two plants, but also because he had committed the act under "conditions of extreme necessity to save his own personal good health from immediate danger".
Campaigners have been trying for years to persuade Bulgaria's lawmakers to legislate permission for the use of marijuana in medical treatments, public broadcaster Bulgarian National Television said, adding that the decision of the court in Lovech could mean that this goal was a step closer.