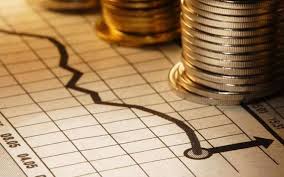 Consumer confidence among Bulgarians in October was largely unchanged since the previous poll in July, the National Statistical Institute (NSI) said on November 4.
This means that it remains well above the average for the regular surveys, measured since 2005.
The consumer confidence indicator is an arithmetic mean of the balances of the expectations about the development over the next 12 months of the financial situation of households, general economic situation, savings and unemployment.
Those polled saw a degree of positive change in the financial situation of their households over the past 12 months. Bulgarians living in villages expected that this positive tendency would continue over the next 12 months, but the urban population were more negative than they were in July 2016, the NSI said.
Bulgarian consumers' opinions about the development of the general economic situation in the country over the past 12 months as well the expectations about the next 12 months had slightly deteriorated compared to the previous survey, the poll found.
Compared to July 2016, consumers' assessments about the change of consumer prices over the past 12 months are more unfavourable, while expectations about inflation were largely unchanged.
Those polled expected that unemployment would continue to increase over the coming 12 months.
In October 2016, most Bulgarian consumers continue to assess the economic situation in the country as unfavourable for savings, although their relative share decreased compared to three months ago.
However, the new poll found a more positive attitude in the consumers' intentions as regards spending on home improvements over the next 12 months, the NSI said./ΙΒΝΑ