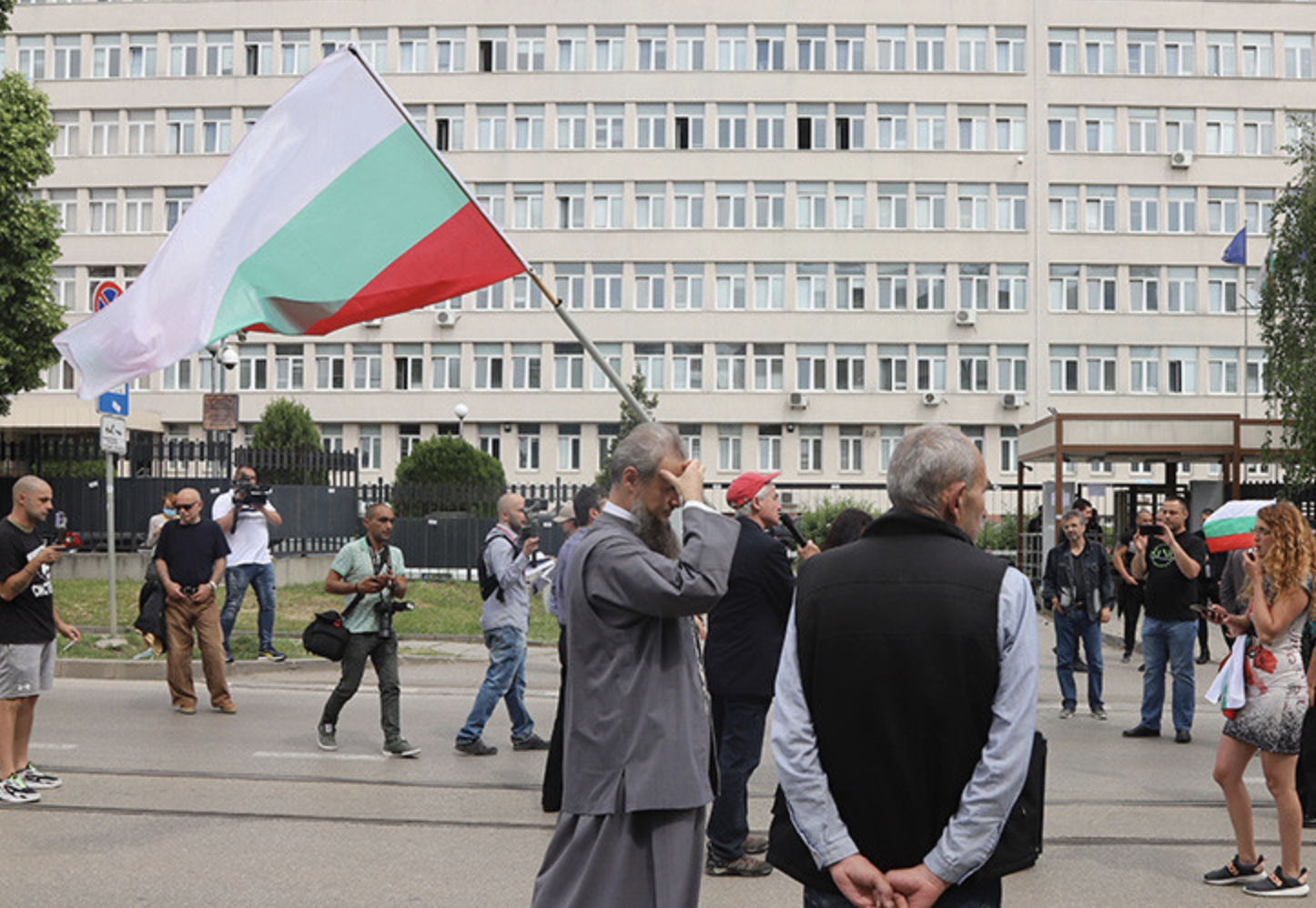 Citizens have gathered in front of the building of the State Agency for National Security in order to protest against what they call illegal eavesdropping, BNR reporter Nikolay Hristov informed. There is an increased police presence in the area.
"I'm telling you that this here is a factory for creating, storing and using compromising materials in the rudest manner, replacing the vote of the citizens," one of the organizers of the protest, Rosen Milenov, a former SANS employee said. The protesters call for seizure of the structure's data servers and check of its activities.
Today, the Specialized Court announced that it had not allowed wire tapping of caretaker Prime Minister Stefan Yanev or other politicians mentioned in media reports.
Acting Interior Minister Boyko Raskov said in an interview with NOVA TV on Friday that caretaker Prime Minister Stefan Yanev was among the politicians under scrutiny. The Sofia Prosecutor's Office has ordered an investigation into allegations of policy surveillance. The relevant investigation must be carried out by the National Office for the Control of Special Information.
Speaking on Bulgarian Radio's Horizont program, Boyko Raskov commented that he was surprised that the Prosecutor's Office had assigned the inspection to the National Bureau of Special Intelligence. Raskov, who was the first head of the service, recalled that these checks are carried out only after complaints, ex officio and in cases where documents are forwarded to the service by other institutions./ibna