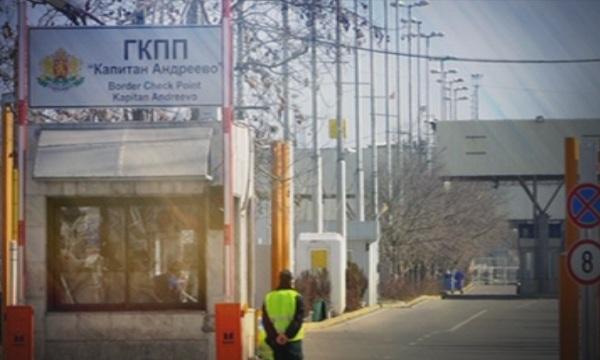 Bulgaria's union of international carriers has lashed out at the country's authorities over repeated long delays at the Kapitan Andreevo border checkpoint with Turkey, as February 6 saw the fourth day of queues stretching several kilometres.
The carriers' union's Yordan Arabadzhiev put the blame at the door of Bulgarian authorities and said that the customs and border agencies were "categorically unwilling" to work quickly and efficiently to process goods lorries at the border checkpoint.
By noon on February 6, the queue at Kapitan Andreevo stretched 13km.
The night shift had processed 523 lorries and the checkpoint was "working at full capacity", the Border Police said. Documents were being processed at all counters and all 11 lanes were open.
The day before, February 5, the queue of lorries grew to 11km, which statements attributed to "heavy traffic". Later in the day, the queue was reported to be 18km.
Over 24 hours, customs officers at the border checkpoint had processed 1400 lorries, a February 5 statement said.
Arabadzhiev said that while the Border Police and Customs Agency said that they were working at full capacity, things were not working out.
"The problem should be solved at a higher level, maybe," he said. The carriers' union was considering the question of protesting.
"But we do not want to do that now, when there is a pre-elections situation, no government, there is now a caretaker government…I do not want to be accused of any bias, we have no political affiliation," Arabadzhiev told Bulgarian National Radio.
He said that for the carriers' union, it was clear that the organisation at the border checkpoint had to be improved, and as for those working there, "you somehow have to get them to do their job properly".
The past month has seen problems at other Bulgarian border checkpoints, including the two Danube River bridge crossings, resulting from bad weather that caused ice floes on the Danube. The issue was taken up at intergovernmental level between Bulgaria and Romania, leading to some improvements./IBNA