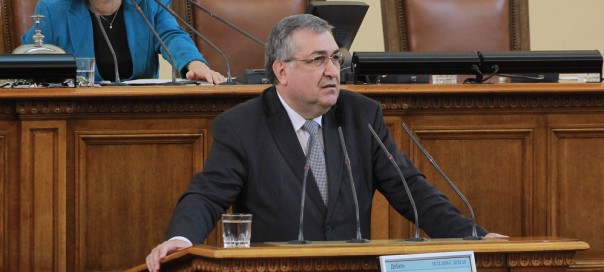 Bulgarian caretaker Prime Minister Georgi Bliznashki, who may be coming to the end of his term of office if plans for Parliament to elect a cabinet on November 7 go ahead, has defended his record after coming under attack in the National Assembly from the Movement for Rights and Freedoms and the Bulgarian Socialist Party.
Bliznashki was given stewardship of the country at the beginning of August after the departure of the previous government, which stepped down following the huge defeat of the BSP in Bulgaria's European Parliament elections and the withdrawal of support for the cabinet by the MRF.
In the early parliamentary elections of October 5, Boiko Borissov's GERB won the largest share of votes and appears poised to take office on November 7 with a coalition cabinet.
In the National Assembly on November 6, MRF leader Lyutvi Mestan told Bliznashki that he was the "weakest caretaker prime minister and the weakest prime minister in the history of Bulgaria".