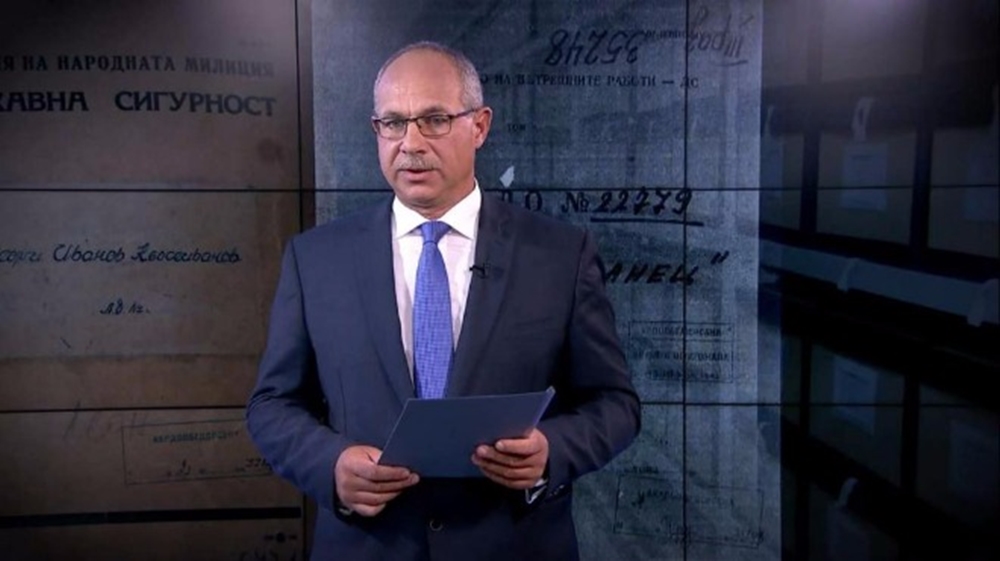 A Bulgarian cable television show announced it was dropping a show featuring controversial MP Anton Todorov in what it said was a gesture of solidarity with the rest of the media in the country.
The announcement came as Todorov, of Bulgarian Prime Minister Boiko Borissov's GERB party, said that he was submitting his resignation from Parliament, following days of controversy over allegations he has made in Parliament and an incident in which his remarks to a TV morning show host were seen as a threat that the host would be fired for asking the wrong questions.
The Todorov affair has brought to the forefront relations between the government and the media in Bulgaria, a country rated as having the worst media freedom environment in the European Union.
The Association of European Journalists earlier said that it was calling a protest outside the Cabinet office on October 11.
The Kanal 3 show was called "Documents with Anton Todorov" and featured the MP using dossiers in a narrative about figures in the Bulgarian political landscape.
The cable channel said that the programme had been the most-watched of its shows. It added that it was showing solidarity with its colleagues, even though – it said – they had not done so when its staff had come under attack from politicians.
The Todorov affair has, in the past few days, been running in parallel with one involving Deputy Prime Minister Valeri Simeonov, who has said that he intends taking court action against the country's biggest three television stations and public radio for reporting alleging that he had threatened the same TV host that Todorov did (Todorov denies threatening the host, while also apologising to him).
The Todorov and Simeonov incidents have prompted several media to speak out on the topic of media freedom. At the same time, among many observers, the state of the media in Bulgaria itself has been called into question frequently, not only because of the murkiness of ownerships but also because of a growing effective consolidation among the biggest players.
It is also clear that the reaction among some media about the "threats" that the TV show host could be fired for being inconvenient is prompted by the fact that there have been past incidents in which dismissals of high-profile television personalities were seen as linked to political considerations./IBNA