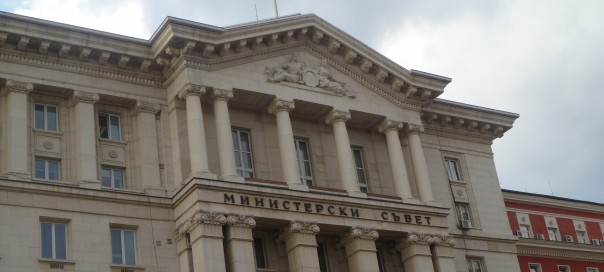 Bulgaria's new Government held its first meeting on November 11 to discuss and approve an updated Budget revision bill, which envisioned a lower deficit than the earlier amendments put forth by the caretaker cabinet, but still in excess of EU-mandated budget deficit levels. The Cabinet did not say when it would submit the bill to Parliament, but it was expected to do so by the end of the day.
The new bill recycled much of the earlier draft, but reduced additional spending and set a new consolidated Budget deficit target of 3.7 per cent of forecast gross domestic product (GDP), compared to the four per cent target set in the caretaker cabinet's bill. The other key part of the bill, which would allow the Government to borrow up to 4.5 billion leva (2.3 billion euro) before the end of the year, remained in place.
Bulgaria's Finance Ministry said on November 10 that the preliminary data put the consolidated Budget deficit at the end of October at 1.78 billion leva, already exceeding the 1.47 billion leva figure in the 2014 Budget Act. By comparison, the consolidated Budget deficit for the first 10 months of 2013 was 443 million leva, the ministry said.
In its memorandum accompanying the revision bill, the ministry said that it expected a revenue shortfall of 1.06 billion leva (on top of the 1.47 billion leva deficit target), caused mainly by lower value-added tax receipts (estimated to fall 670 million leva short of the target) and excise duties (expected to fall 318 million leva short).