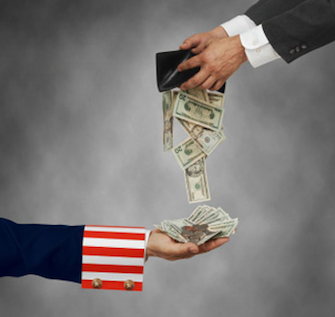 Sofia, February 5, 2015/ Independent Balkan News Agency
By Clive Leviev-Sawyer of the Sofia Globe
Bulgaria's cabinet has approved an agreement with the United States on the US's Foreign Account Tax Compliance Act (FATCA), which targets tax non-compliance by US taxpayers with foreign accounts.
Meeting on February 4, the cabinet approved the agreement, reached in December 2014, and said that it would ask the National Assembly to ratify it.
FATCA is a US federal law that requires US persons, including individuals who live outside the country, to report their financial accounts held outside of the US, and requires foreign financial institutions to report to the Internal Revenue Service (IRS) about their US clients.
The US congress enacted FATCA to make it more difficult for US taxpayers to conceal assets held in offshore accounts and shell corporations, and thus to recoup federal tax revenues. FATCA is a portion of the 2010 Hiring Incentives to Restore Employment (HIRE) Act.
FATCA allows the US tax authorities to combat cross-border tax evasion by US persons through the use of offshore accounts and assets located abroad.
FATCA focuses on reporting by US taxpayers about certain foreign financial accounts and offshore assets, by foreign financial institutions about financial accounts held by US taxpayers or foreign entities in which US taxpayers hold a substantial ownership interest, the US Internal Revenue Service (IRS) said.
The objective of FATCA is the reporting of foreign financial assets; withholding is the cost of not reporting, the IRS said.
The signed agreement will be a new effective tool to improve administrative co-operation between the tax administrations of Bulgaria and the US and will significantly contribute to international banking and tax transparency, and an effective fight against tax evasion and tax avoidance, the Bulgarian government media office said.