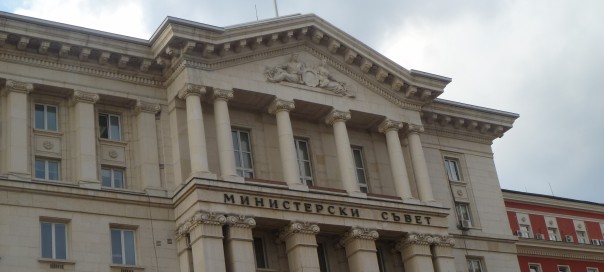 By Clive Leviev – Sawyer of The Sofia Globe
Bulgaria's Cabinet adopted on December 17 2013 changes to Foreigners Act and work permit regulations that bring the country in line with a 2011 European Union directive.
The EU directive establishes a single application procedure for single permits for third-country nationals to reside and work in the territory of an EU member state, and a common set of rights for third-country workers legally residing in a member state.
Bulgaria met the deadline for adopting the directive by a matter of days. EU countries had two years, until December 25 2013, to transpose the directive.
A statement after the Cabinet meeting said that in accordance with the directive, rules had been introduced on a single application procedure that leads to a single administrative act , including a residence permit and a work permit.
The December 17 decision created a more efficient procedure both for migrants and their employers and the possibility of monitoring the legality of residence and employment of third-country nationals, the statement said.
The decision also provided for "complementing and refining" the documents and procedures regarding the issuing of temporary or permanent residence to non-EU nationals in line with 2012 and 2013 amendments to the Foreigners act that introduced new grounds for granting residence status.
When the EU directive was adopted in December 2011, it had taken four years of lengthy negotiations among European institutions and countries.
According to an article by the European Policy Centre in January 2012, the directive applies to two main categories of third-country nationals.
The first category covers third-country nationals who apply to reside in an EU member state to work, to whom the single application procedure is applicable.
The second group includes those who have already been admitted to a member state for the purpose of work or purposes other than work and who are allowed to work, such as family members of migrant workers, students and scientific researchers.
All categories should be awarded the benefit of common rights when legally residing in a member state.
But at the same time the directive defines a long list of no less than 12 categories of people excluded from its scope, for example because they already have an "enhanced" status, such as being family members of EU citizens or long-term EU residents.
The directive provides for equal treatment for migrant workers with nationals of EU countries, in regard to working conditions (pay, dismissal, health and safety), freedom of association and trade union membership, education and vocational training, recognition of qualifications, social security, tax benefits, access to goods and services – including procedures for obtaining housing – and support services provided by employment offices.
However, the directive also enables EU member states to restrict the right to equal treatment in specific situations.
For example, member states are entitled to deny grants and loans for education and vocational training. Family benefits may not be awarded to workers authorised to work for a period of six months or less, or to students or third-country nationals entitled to work on the basis of a visa.
Tax benefits may be restricted in cases where the registered or usual place of residence of family members for whom a third-country worker is claiming benefits lies in the territory of the member state concerned. Finally, housing restrictions may also be imposed.
When the EU directive was adopted at EU level, three member states opted out – the United Kingdom, Denmark and Ireland.