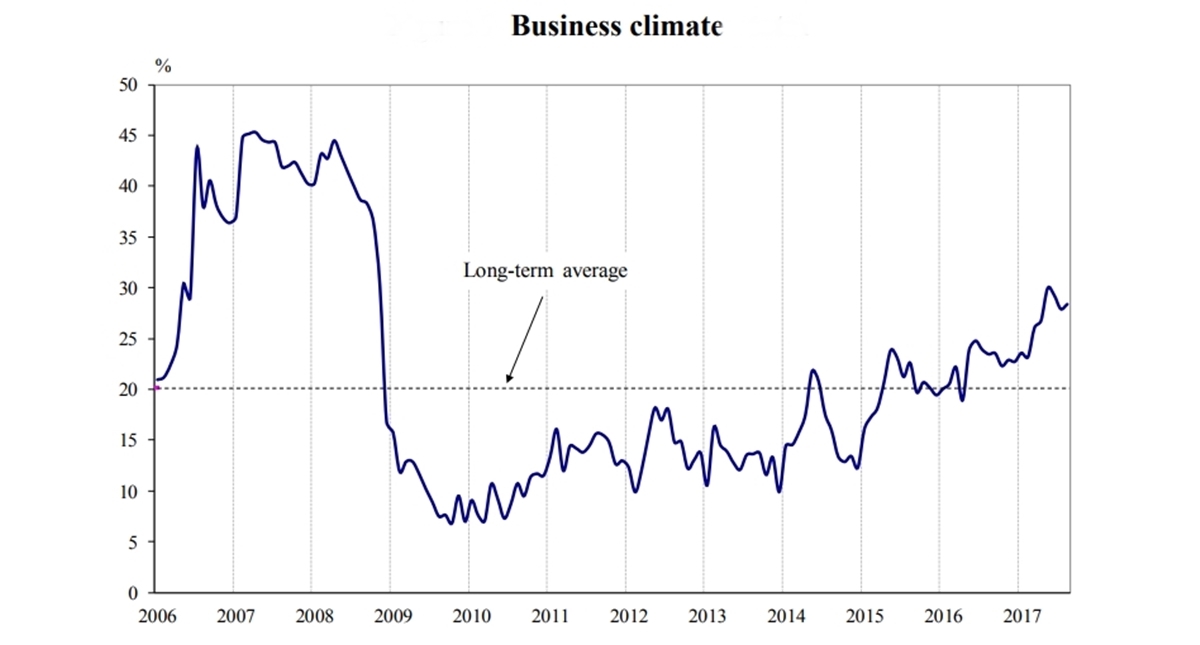 The business climate in Bulgaria bettered slightly in August 2017, according to a regular monthly poll that found that the improvement was mainly the result of more positive views in the retail trade and service sector.
The National Statistical Institute (NSI) said on August 28 that its poll had found that the total business climate indicator was 0.5 percentage points higher than in July.
Previous polls had found decreases in the business climate in Bulgaria in June and July 2017, though the months from January to May all had seen increases.
The August 2017 poll found the business climate in industry down 2.2 percentage points compared with July, because of industrial entrepreneurs' more reserved assessments and expectations about the business situation of their enterprises.
In Bulgaria's construction industry, the poll found opinions largely unchanged compared with the previous month. Managers had a slightly improved view of the current situation, but their opinions about the coming six months were a bit gloomier than they had been.
In the retail trade, the indicator jumped by 4.5 percentage points compared with July 2017.
Managers in the retail sector were more optimistic about orders placed with suppliers from both domestic and foreign markets over the next six months, the NSI said.
In Bulgaria's service sector, the indicator was up by 1.9 percentage points cmopared with July, with managers taking a more positive view about the business situation of their enterprises.
However, their forecasts concerning the demand for services over the next three months were more unfavourable, the NSI said./ΙΒΝΑ