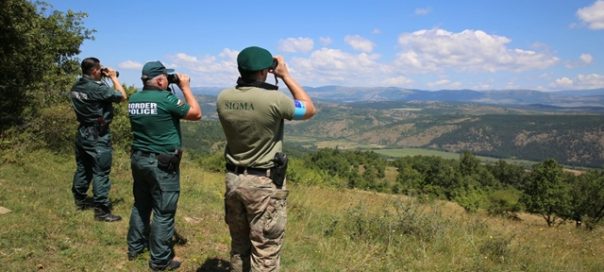 The seven Turkish nationals returned to Turkey by Bulgarian Border Police after trying to cross into Romania had said only that they wanted to reach Western Europe to find work, and had not asked for international protection, Border Police said after reports that the men were "Gülenists" who had been quietly handed over to Ankara.
Earlier reports said that the seven, found concealed in a lorry while trying to cross into Romania, were linked to US-based Islamic preacher Fetullah Gülen and allegedly were involved in the July 2016 failed attempt at a coup against Turkish president Recep Tayyip Erdoğan.
The Bulgarian Border Police's Svetoslav Manolov told a special news conference on October 18 that none of those detained before being transferred to Turkey had asked for protection.
Manolov, who said that since the start of 2016 a total of 72 Turkish citizens had been handed back to Turkey by Bulgaria, said that "everyone has the right to claim whatever he wants when he is arrested".
He said that the group of seven had twice crossed the border illegally, once in and once out.
The seven Turks were arrested on October 14 during a joint inspection by Bulgarian and Romanian border guards of a Turkish-registered lorry. Apart from the seven Turks, there were two Syrians without documents, who had been housed in a migration centre.
Although the group had crossed the border illegally, only the driver of the lorry faced criminal charges, for people-trafficking. The Turkish citizens were returned to their homeland 24 hours after being taken into custody.
Bulgarian website Mediapool quoted Rousse district prosecutor Georgi Georgiev as saying that the investigation against the group for illegally crossing the border had been terminated because "the social danger of their offence was obviously insignificant".
Mediapool said that the strange thing is that when it is not a question of Turkish citizens sought by the regime of Erdoğan, and other foreigners who illegally crossed the border, prosecutors usually do not assess their offence as a minor and send them to court.
Bulgaria's Border Police said that the group neither had said that they were politically repressed in Turkey nor had they requested a lawyer to appeal against their forced removal from Bulgaria./IBNA