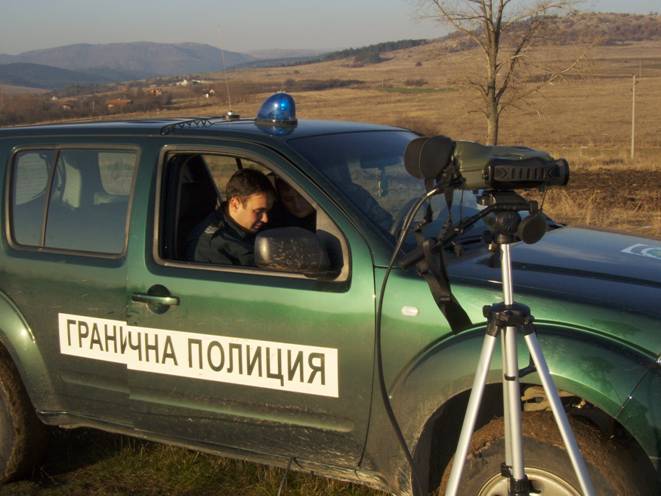 Bulgaria's Border Police director-general Svetlan Kichikov says that the migration pressure situation in Bulgaria and there are days on which there are no attempts at illegal border-crossings.
He presented figures that illegal border-crossings from January 1 to December 19 2016 were down on the figures for the same period of 2015, while the number of people apprehended attempting illegal migration was 54 per cent lower than in the same period of 2015.
Kichikov, in an interview with local media to mark December 22, celebrated by Border Police as what is termed in Bulgaria their "professional holiday", noted that 150 staff of the new European border agency were currently posted in Bulgaria.
Most were at the Bulgarian-Turkish border. The number of staff deployed could be changed in accordance with migratory pressure and the willingness of the host country, he said.
Kichikov, asked about the special operations in September and November resulting in Border Police at the Danube Bridge and Kapitan Andreevo checkpoints being charged with corruption, said: "The situation is under control".
A total of 10 officers had been removed and steps taken to remove their access to classified information, he said.
The Special Prosecutor was working on the case, Kikichov said. "There has to be intolerance to corruption, as foreign citizens receive their first impressions precisely at border crossings. Be sure – if there are such cases, the public will be informed".
On the subject of illegal border crossings, he said that the reduced numbers were the results not only of the efforts of Bulgaria's Border Police but also the actions of the Turkish and the Serbian authorities.
He said that increased border security was not only a matter of the "facility" – the fence – at the Turkish border, but also the integrated surveillance system that includes heat-detection equipment and other systems enabling efficient reactions.
From January 1 to December 19 2016, there were 18 324 illegal crossings by "third-country" (meaning, non-EU) nationals.
These were people arrested and subsequently registered in the Automatic Fingerprint Identification System and also people registered and who then attempted to leave Bulgaria, to head to the West.
"Currently we have about 54 per cent fewer apprehended illegal migrants compared to the same period of last year."
For example, he said, on December 20, a total of seven people were detained.
"This shows that we have mastered the situation. The reduced pressure is due to the organization of fast removal from the country of illegal migrants – 496 a month. This also has a deterrent effect," he said./IBNA