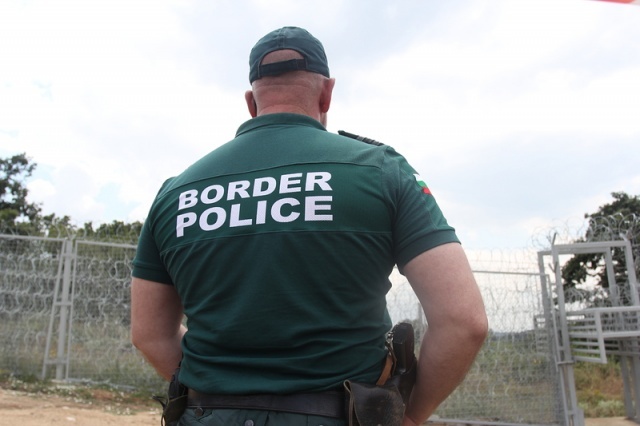 Sofia, September 30, 2016/ Independent Balkan News Agency
By Clive Leviev-Sawyer of The Sofia Globe
Four Bulgarian Border Police were arrested for corruption at the Kapitan Andreevo border checkpoint with Turkey on September 30.
More arrests were possible in the special operation, led by prosecutors from the Sofia City Prosecutor's Office anti-corruption unit and involving a large number of uniformed investigators from the Interior Ministry's internal affairs department.
The Border Police arrested had been the subject of an investigation for a year. Unconfirmed reports said that they were suspected of accepting money in return for turning a blind eye to illegal migration.
The operation disrupted work at the Kapitan Andreevo checkpoint, with a queue of lorries building up to six kilometres, although normal service was resuming, according to public broadcaster Bulgarian National Television.
The operation against the Border Police took place a few hours after the Interior Ministry announced that officers from the Border Police chief directorate had bust an organised crime group that had been trafficking people from the Turkish-Bulgarian border to the Bulgarian-Serbian border.
Criminal charges had been a laid against a 50-year-old man who had a long police record and a conviction for theft, and two women, one aged 42 and the other 20, all from Sofia.
The people-trafficking group had been operating from January 2015 to September 2016, the Interior Ministry said. The group had provided accommodation and transport, employing different drivers.
In turn, the Interior Ministry announced on September 30 that 56 people attemping illegal migration into Bulgaria had been found on a goods train entering at the Kapitan Andreevo checkpoint from Turkey.
It appeared that the group had boarded the train after cutting the canvas and concealing themselves in a carriage.
The ministry statement quoted Border Police as saying that 16 of those detained were Syrian citizens with documents while the rest had no identity documents. Of the other 40, 30 said they were Syrians and the remaining 10 said they were Iraqis.
The adults were detained and the children placed in special accommodation, the ministry said.