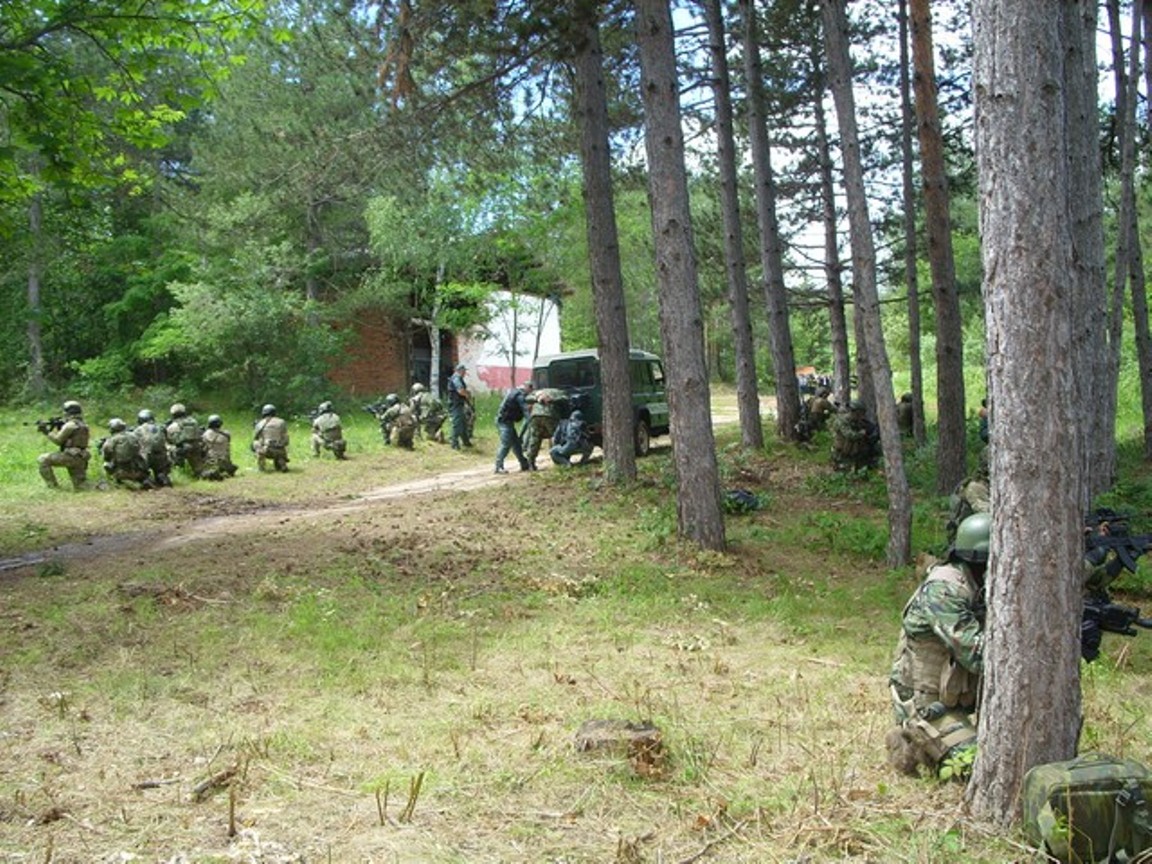 Bulgarian and Greek special forces took part in a joint anti-terrorist training exercise at the Ilinden border checkpoint, Bulgaria's Interior Ministry said.
The scenario in the exercise was to neutralise a terrorist group located in a former embassy, the statement said.
On the Bulgarian side, two Cougar helicopters were used to deploy the special forces assault groups, while on the Greek side, four US-made F-16s secured the air space.
The two assault groups searched the building and seized the heads of the "terrorist group", who were handed over to the Border Police.
The exercise was observed by Bulgarian Defence Minister Krassimir Karakachanov and his Greek counterpart Panos Kammenos, who praised the results of the "Balkan Dagger" joint exercise and congratulated the participants on the professional performance of their tasks, the statement said.
"This type of training strengthens our joint abilities to neutralize not only the dangers associated with illegal immigrants but also the danger of terrorist acts. What we observed today is a step in the right direction," Karakachanov said./IBNA