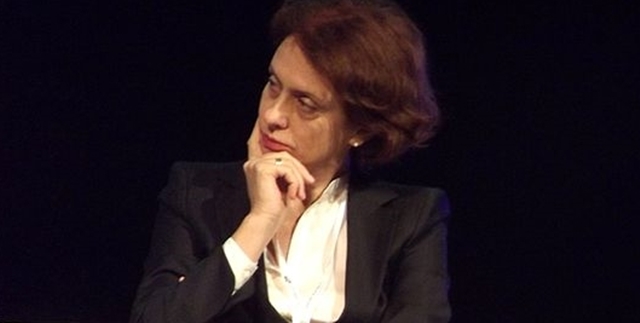 Sofia, November 25, 2015/Independent Balkan News Agency
By Clive Leviev-Sawyer of The Sofia Globe
The Turkish Air Force downing of a Russian SU-24 military jet could lead to destabilisation in the region and a new wave of refugees, Bulgarian ambassador to Turkey Nadezhda Neynsky said on November 25.
The same day, Ilian Vassilev, Bulgaria's former ambassador in Moscow, said that Russia would not respond militarily to the shooting down of its air force bomber but did not rule out Russia finding a way to "equalise the score".
Turkey shot down the Russian aircraft on November 24, saying that it had ignored repeated warnings that it was intruding on Turkish airspace. Moscow claims that the SU-24 was in Syrian airspace.
Neynsky, who was Bulgaria's foreign minister between 1997 and 2001, said that the possible consequences of the downing of the Russian jet, in the form of destabilisation and more refugees, could be a direct threat to Bulgaria.
However, she said, the incident is unlikely to end the coalition against Daesh, the so-called self-proclaimed "Islamic State", because the entire international community is clear that terrorism is the greatest common enemy.
Neynski said that dialogue and a diplomatic solution to the case of the downed aircraft should be sought, "a military conflict is not a solution".
She noted that Russian foreign minister Sergey Lavrov had cancelled a scheduled visit to Ankara on November 25 while there was a Turkey-EU meeting planned for Brussels on November 29, which would be attended by Turkish prime minister Ahmet Davutoglu.
Turkish president Recep Tayyip Erdogan was scheduled to visit Moscow on December 15, for talks on issues including Syria and energy projects. "We should see if this visit takes place. And what will happen in the coming 20 days," Neynsky said.
Bulgaria's former ambassador Vassilev said that Russia would not respond militarily but there would be a response.
"I do not rule out an attempt to equalise the score," Vassilev said in a television interview. He said that both Russian president Vladimir Putin and Erdogan were politicians who lived according to public relations.
Vassilev addedt that when tension builds, "there is no way that at some point it does not escalate and go across the border". Conflicts such as that in Syria inevitably led to tensions in many other countries.
He said that there had been previous cases where Russia had violated the airspace of Turkey and then there was a subsequent apology. "Do not they know that each such flight is explosive, just because of the built-up tension?" Vassilev said.
(Photo of Neynsky: Piotr Drabik)