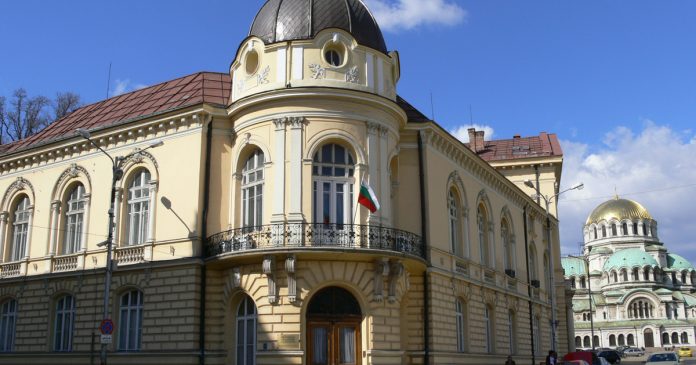 The Bulgarian Academy of Sciences considers that the Macedonian language is only a dialect of Bulgarian for which there is solid evidence and facts, and the charter on the Macedonian language adopted by MANU is untrue.
"The position remains unanimous and unchanged – the official language in the Republic of North Macedonia is a written-regional standard in Bulgarian. The academy will focus on this scientific fact with a series of events that will receive widespread public coverage and media coverage not only in our country, but also abroad", claims the Bulgarian Academy of Sciences.
There is still no reaction from the Macedonian Academy of Sciences and Arts (MANU).
The Institute for Macedonian Literature reacted by saying that the denial of the existence of the Macedonian language activated political involvement and was a violation of international law on self-identification.
"Hundreds of thousands of monographs, studies, attitudes and arguments from renowned domestic and foreign academics have been published about the existence of the Macedonian language, literature, history and culture proving the legal and historical continuity of the Macedonian nation that exists with the Macedonian language", it says in reaction to the Institute of Macedonian Literature.
Prime Minister Zoran Zaev believes that the issue of the Macedonian language with Bulgaria should be overcome and resolved and does not rule out the possibility of an official response through the Ministry of Foreign Affairs for the attitude of the Bulgarian academics.
MANU, ten days ago, adopted a charter on the Macedonian language according to which it would affirm the most important literary works published in Macedonian language and would advocate that the Macedonian language not be subject to revisions and interpretations that derive from the scientific field. The charter has sparked a sharp reaction from Bulgarian academics, who do not officially recognize the Macedonian language, and interpret it as a Bulgarian dialect.
This situation is taking place a year after the signing of the Agreement on Good Neighborhood between Skopje and Sofia on overcoming historical and linguistic disputes./ibna