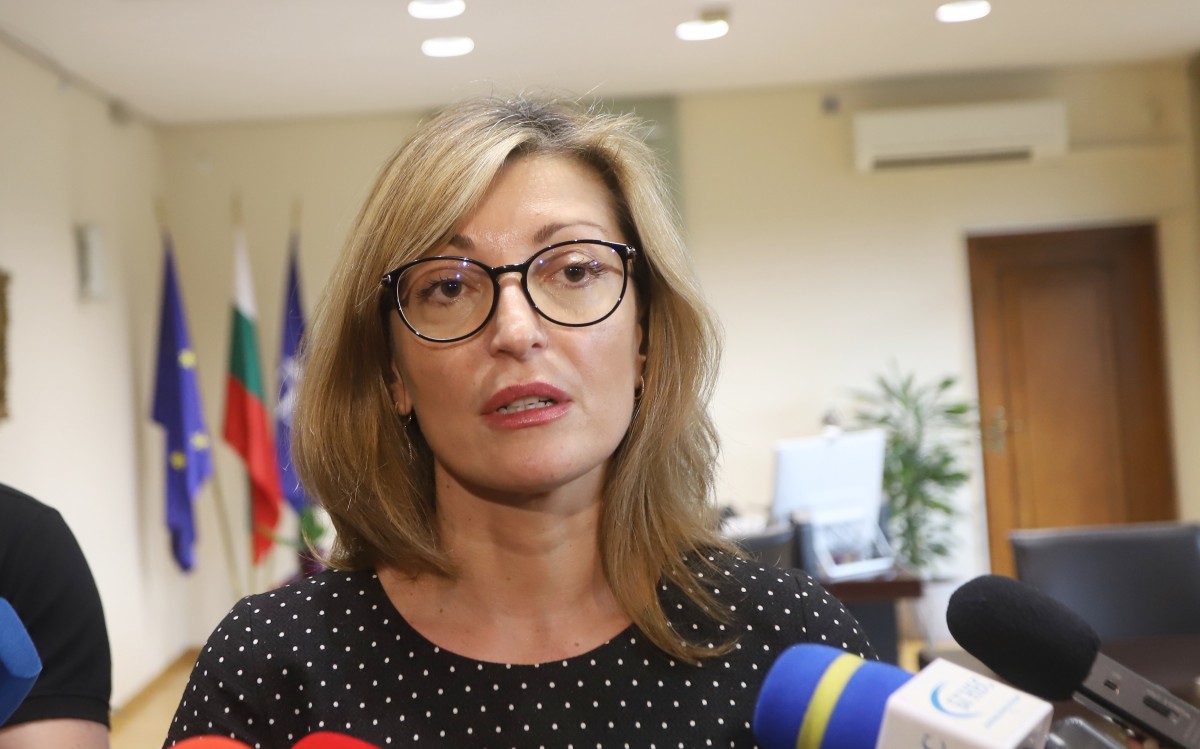 Under Prime Minister Boyko Borissov's orders, Deputy Prime Minister and Foreign Minister Ekaterina Zaharieva will be travelling to Berlin for a separate meeting with representatives of the Government of the Republic of North Macedonia tonight, at the invitation of the German Presidency of the EU.
The aim of the talks to take place in the German capital is for Bulgaria to determine the conditions under which it could support the start of North Macedonia's EU accession negotiations.
Zaharieva is expected to present Sofia's firm position, stressing that the time left until a decision is marginal. There are only a few days left before the EU will be called to decide whether the Republic of North Macedonia will kick off substantive negotiations or not.
The Bulgarian news agency BGNES looked into the matter at the Bulgarian Foreign Ministry, but neither confirmed nor denied it.
A few days ago, Ekaterina Zaharieva told Reuters that Bulgaria was losing patience over the reluctance of the Republic of North Macedonia to implement the Friendship Treaty signed in 2017 by the Prime Ministers of the two countries, Boyko Borissov and Zoran Zaev. She reiterated that "we do not question their right to self-determination, nor their right to call their language as they wish. We are ready to confirm the current realities, but they must recognize the historical truth about the roots of their language and national identity". /ibna