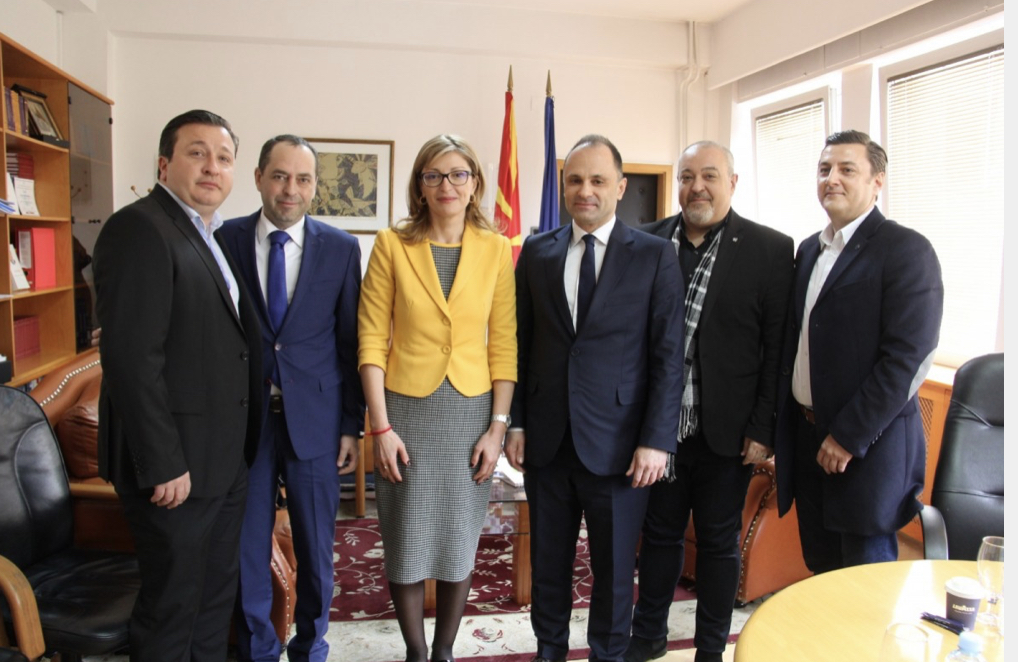 Bulgarian Deputy Prime Minister and Minister of Foreign Affairs Ekaterina Zaharieva, who is visiting Skopje, provided the Republic of North Macedonia with technological and medical equipment for two projects funded through Bulgaria's official development assistance.
"I wish you health. I am pleased that with such donations as part of Bulgaria's official development assistance, we will contribute to improving health care in the Republic of North Macedonia", Ekaterina Zaharieva said.
At the meeting at the Ministry of Health, Ekaterina Zaharieva handed over to the Minister of Health of North Macedonia Venko Filipce, 14 computer configurations, which will equip vaccination sites throughout the country. The Bulgarian donation is part of the "Electronic Immunization" project, with 14 vaccination laboratories against measles and other infectious diseases, technical support for students with reduced health", worth 55,000 leva.
"I am happy that the computer configurations provided will help create an online vaccination registry. This registry will be very useful", Ekaterina Zaharieva said at a meeting with Health Minister Venko Filipce. Currently, immunization centers in the territory of the Republic of North Macedonia do not have computers to digitize immunization data. A possible future vaccination against COVID-19 in the Republic of North Macedonia will take place at the same immunization sites.
Filipce thanked Zaharieva for her government's assistance to North Macedonia's health care, through the official development assistance. So far, two centers for autistic children have been built in Skopje and Ohrid, funded by Bulgaria, while a third one is under construction in Tetovo.
During the meeting, the two ministers also discussed the situation with the spread of coronavirus in the area. Ekaterina Zaharieva shared the Bulgarian experience, stressing the importance of preventive measures to prevent infection.
Under the second project, funded by the official development assistance of Bulgaria, the Republic of North Macedonia received a medical device – a chlorometer, for the early diagnosis of severe pulmonary cystic fibrosis.
The donation was made to the Kozle Children's Hospital in Skopje at the presence of Foreign Minister Nikola Dimitrov.
"This is the second such device in the Republic of North Macedonia. I hope it will help in early diagnosis and speedy recovery of children", Zaharieva said.
Bulgaria's Deputy Prime Minister arrived in Skopje on Monday, where she will cohost with Nikola Dimitrov a meeting of Foreign Ministers of the Berlin Process for the Western Balkans on Tuesday, March 10. The meeting is part of the first joint Presidency of the Berlin Process by Bulgaria and the Republic of North Macedonia in 2020./ibna