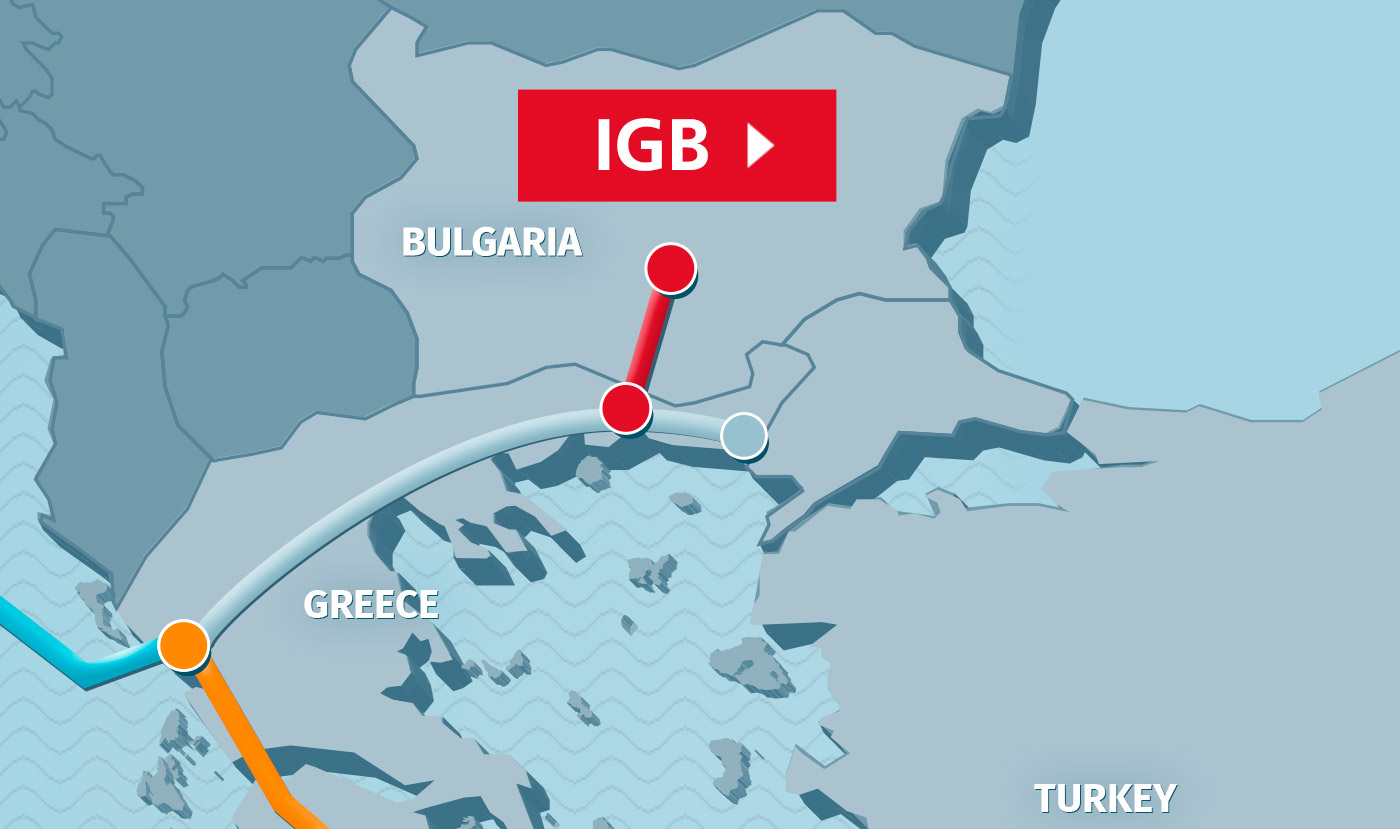 The opening ceremony for the construction of the Interconnector Greece-Bulgaria – IGB gas pipeline will take place on Wednesday, May 22.
The ceremony will take place in the village of Kirkovo in Bulgaria, which is close to the border with Greece.
The start of the construction phase of the project marks the opening of a new gas corridor of major importance at European level.
Together with other major projects that are under way or are being launched in Northern Greece (TAP gas pipeline, FSRU Alexandroupolis, Underground Warehouse of South Kavala), the IGB pipeline is an energy infrastructure that enhances the role of Greece in the Balkans, while at the same time allows Bulgaria, which practically depends exclusively on Russian gas, through Gazprom, to diversify its sources of energy supply.
"Interconnection between the two countries is one of the priority projects for the security and competitiveness of the energy market in the European Union. The project is also extremely important in ensuring the diversification of gas supply in Bulgaria and the SEE region", the Bulgarian Energy Ministry said in a statement.
With a length of 182 km, the IGB pipeline will connect Komotini to Stara Zagora in Bulgaria and will transfer 3 billion cubic meters of Azeri gas annually from Komotini to Bulgaria, with the option to upgrade its capacity to 5 billion cubic meters of natural gas.
The pipeline is expected to be commercialized in the second half of 2020.
IGB's funding sources, with a total cost of EUR 240 million, are the direct support of the ICGB AD consortium with EUR 46 million. The consortium is comprised by IGI Poseidon (50% subsidiary of DEPA and 50% of the Italian Edison) and Bulgarian Energy Holding (ΒΕΗ). The European Energy Program for Recovery (EEPR) will contribute EUR 45 million, EUR 110 million have been secured from an EIB loan, and an additional EUR 39 million from the Innovation and Development Program 2014-2020 of the EU, through the budget of Bulgaria./ibna