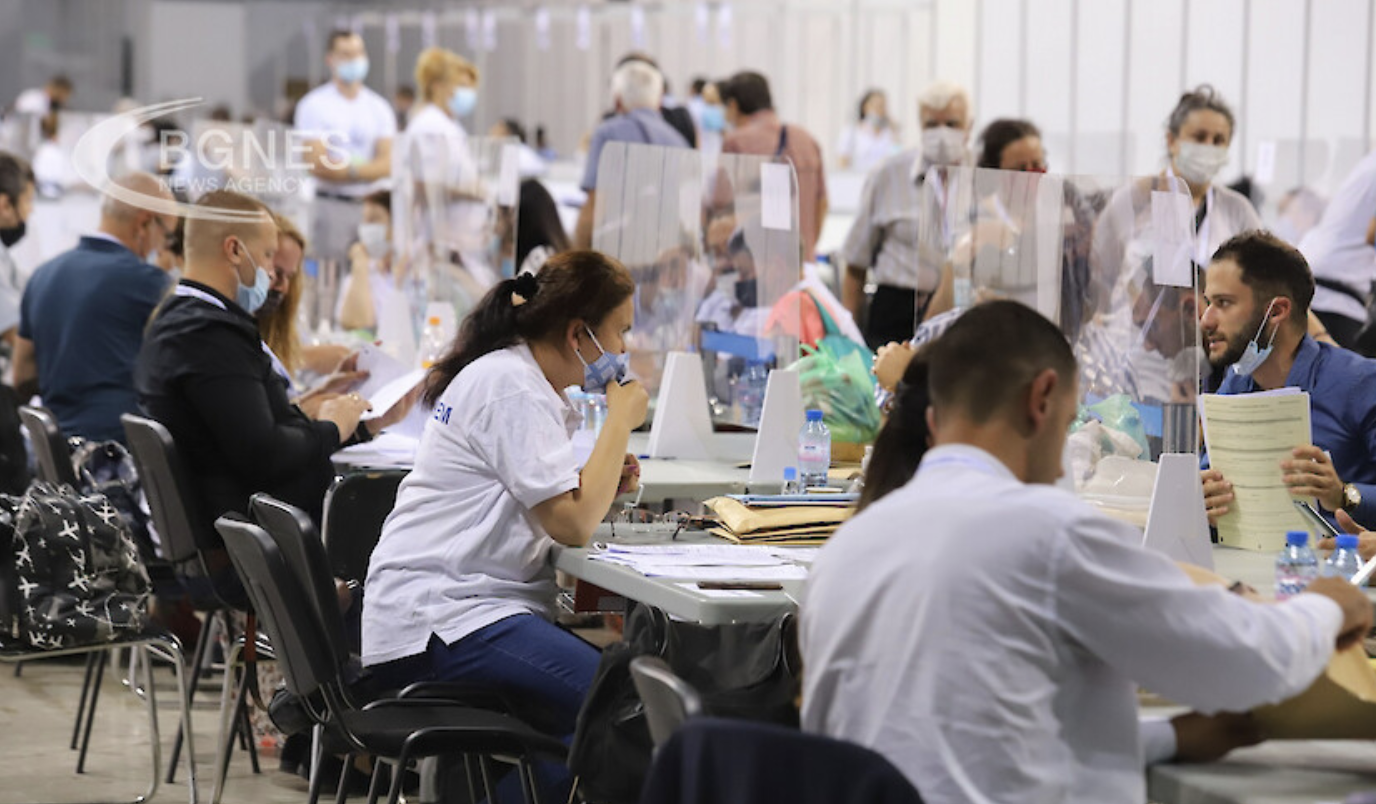 According to the data of the Central Election Commission (CEC) of Bulgaria at 07:30 with 95.22% of the votes counted, it shows that GERB-SDS won 23.91% of the votes, "There is such a People" (TSP) 23,66%, the Socialist Party of Bulgaria (BSP) 13.63%, the Democratic Bulgaria (DB) 12.55%, the minority party MRF 10.59%, and the "Stand Up! Mafia Out "5.04%.
Thus, 6 parties re-entered parliament, as in the previous elections on April 4.
622,591 people voted in favor of GERB-SDS, 616,076 for TSP, 354,937 for BSP, for DB 326,732, 275,760 for MRF and 131,371 for the coalition "Stand Up! Mafia Out ".
Data from of abroad voters show that according to 55.23% of the counted votes at 07:30, "YTL" receives 33.26% of the votes, MRF 19.84%, Democratic Bulgaria 18.50 % and GERB-SDS  9.24%.
"TSP" received 29,014 votes, MRF 17,304, the Democratic Party 16,140, ​​and GERB-SDS 8,058.
The Central Election Commission continues to process the election results arriving from the polling stations and the final results are expected to be announced on Thursday. The names of the Members of Parliament for the 46th Parliament will be announced on Sunday./ibna