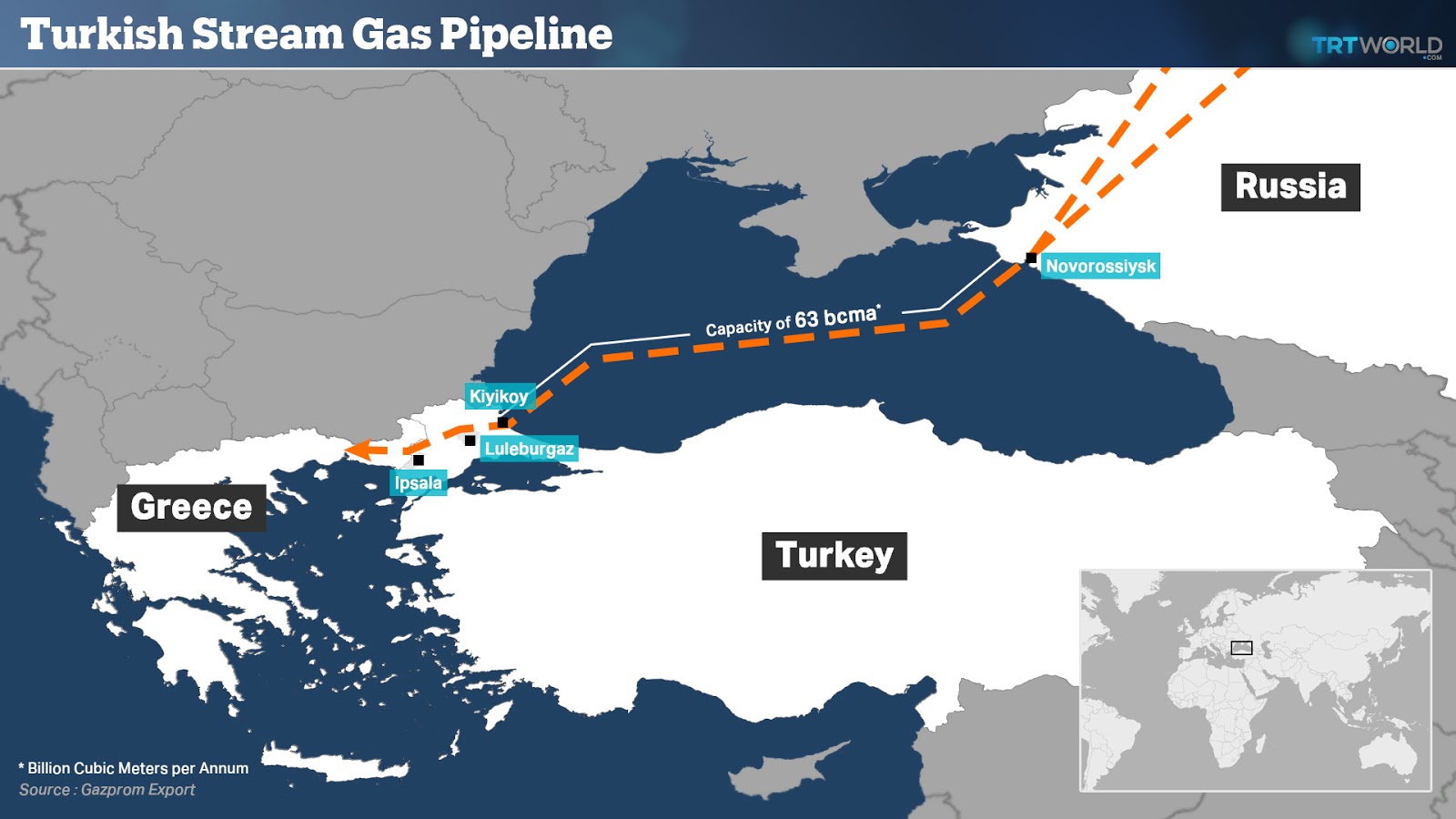 Bulgaria seems to be the preferred option to Greece to host the Turkish Stream pipeline on its territory as part of the expansion of the project in SE Europe, despite the recent visit to Moscow of Greek Prime Minister Alexis Tsipras.
This was the "revelation" made by the head of the Institute for Energy Markets and Policies (EPPEN), Volkan Ozdemir, in an interview with the Anadolu news agency.
According to Ozdemir, Moscow is working on all possible scenarios regarding the second leg of the Turkish Stream pipeline, in order to bring Russian gas to Europe without Ukraine's "participation".
However, as he notes, Bulgaria seems to be the most preferred choice and that Russia prefers this solution.
Under strictly economic terms, however, always according to the same source, Bulgaria offers more advantages, as that only thing that is needed is the construction of a 100 km pipeline linking Bulgaria with Serbia and then with Hungary, to bring the Russian gas to the heart of Europe, Austria.
This pipeline will additionally be capable of dual flow operation.
From the political – and religious (?) – viewpoint, Volkan Ozdemir underlined that "the United States, Ukraine and Greece are moving together"…
The decision of the Ecumenical Patriarchate of Constantinople to back Kiev's decision to proceed with the proclamation of the new Orthodox Autocephalous Church of Ukraine, signaling a historical break with Russia, has an impact on diplomatic relations between Greece and Russia.
"The Russians, as they say, are turning to Bulgaria and not to Greece. So, in this sense, I believe that Russia's choice will be based on political criteria"./ΙΒΝΑ