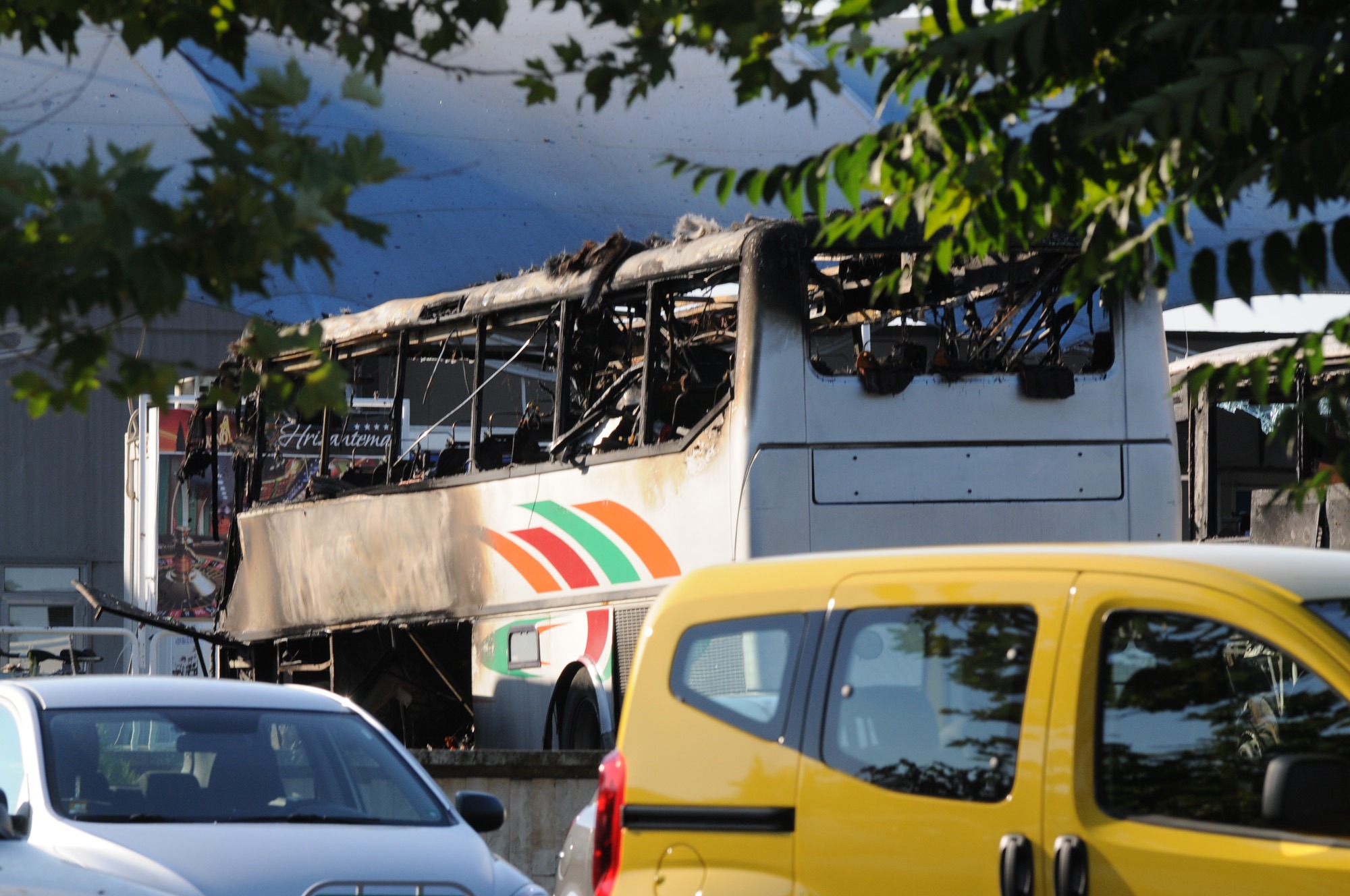 By Clive Leviev – Sawyer of The Sofia Globe
Bulgaria will soon be able to bring to justice those to blame for the terrorist attack in July 2012 at Bourgas Airport in which five Israelis, a Bulgarian and a terrorist died, Israel has been told.
The terrorist bombing of a tourist bus at the airport resulted in the European Union declaring the military wing of Hezbollah a terrorist organisation after an international investigation led by Bulgaria identified the group responsible.
Visiting Israel this week, Plamen Oresharski – appointed in May 2013 to sit in the prime minister's chair in the Bulgarian Socialist Party government – met with the families of the five Israeli victims of the Bourgas bus bombing and said his country was making progress in hunting down the terrorists responsible for the July 2012 terrorist attack, the European Jewish Press reported
"I perceive that soon we will be able to bring to justice those who are to be blamed for this terrorist act", he said in a speech before the World Jewish Congress-Israel and the Israel Council on Foreign Relations (ICFR) in Jerusalem, EJP reported.
During the meeting with the families, Oresharski gave them the victims' passports found at the scene of the bombin.
According to a report by Israel Hayom, Kobi Preis, whose son Elior was killed in the bus bombing at Bourgas Aiport, said at the meeting, "We ask that the European Union decision to label only the military wing of Hezbollah as a terrorist organisation be changed. How could they not label the entire organisation as a terrorist organisation?"
Oresharski who also met his Israeli counterpart Benjamin Netanyahu during his visit, stressing that Bulgaria ''is Israel's close ally.''
"The strategic character of our relationship must continue to develop based on mutual trust, beneficial economic and trade relations, and the hearty friendship between the two peoples,'' Oresharski said.
He also emphasised the traditionally cordial relations between Jews and Bulgarians and the fact that Bulgarian society refused to acquiesce in German demands to deport the country's Jewish population to Nazi death camps.
Meeting Israeli president Shimon Peres, Oresharski underlined during the meeting the possibility for Bulgaria to use Israeli high-tech experience, as it is a global leader in the area.
"We rely on the development of economic co-operation and investments," Oresharski said, accentuating also on the joint work in the agriculture sphere, Bulgarian National Radio reported.