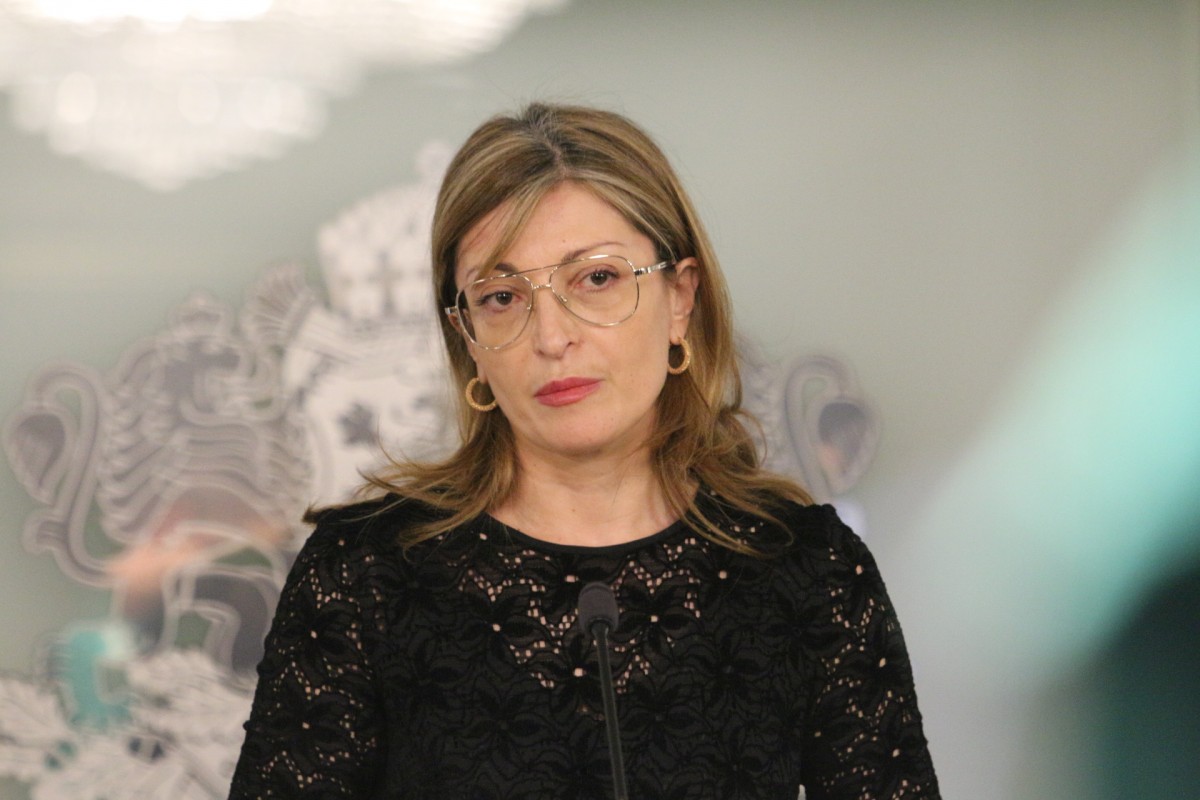 "The position of the Bulgarian Parliament on the issue of North Macedonia is one of the miracles, because it is so rare for us to have unanimity in anything. Both Bulgarian society and Bulgarian parties have a similar stance on this issue. So elections is one of their illusions".
This was stated on bTV by Deputy Prime Minister and Minister of Foreign Affairs Ekaterina Zaharieva in response to allegations that the Republic of North Macedonia is awaiting elections in Bulgaria to resolve problems with EU accession negotiations.
The Deputy Prime Minister categorically disagrees, noting that this was completely wrong.
"The thought that something will change after the election in our country is wrong. On the contrary, if something changes, it will get worse for them", Zaharieva said.
She also said that there was nothing secret in the meeting with the Special Envoy of the Government of North Macedonia, Vlado Buckovski, for the talks with Bulgaria.
"We are open; we are moving in accordance with the agreement", Zaharieva stressed.
"One of the prerequisites for doing something and being able to start working logically to solve problems is to reduce the sentiments around the subject. The more we talk without emotions, the more chances we have to finish the job", he added.
According to her, language is one of the illusions that the Republic of North Macedonia is trying to propose.
"We want to overcome the stereotypes of the past, to stop educating and founding a nation based on anti-Bulgarianism, to end the language of hatred, to end the education of hatred towards the Bulgarian language. This is what we want, nothing so complicated in my opinion, obviously very complicated in their opinion", said the Deputy Prime Minister.
Zaharieva also commented on President Radev's two-day consultation on Dondukov Avenue, where the presidency is located.
"Unfortunately, it is already so obvious that in these consultations one wants to say that the elections will be manipulated, of course, this is one of the factors that discourages people from voting, believing that everything is predetermined. This is a dangerous flirtation. I do not know what the political benefits for the president will be", Zaharieva said.
Of course, it is a special situation, but we are preparing for the elections in Bulgaria and abroad. We are not trying to deny citizens the right to vote, Zaharieva said, but noted that last-minute changes to the Electoral Code are not a good idea, especially with regard to letter voting.
It is dangerous to change the Electoral Code in the latter case.
"You understand that we have to force the postal operators in some countries, in fact, to become mini-polling stations, where they have to collect the ballots and send them", Zaharieva added.
We are ready for March 28, Ekaterina Zaharieva pointed out. She was adamant that whenever elections are held abroad, the Foreign Ministry wants to open departments outside of diplomatic missions, where countries allow it.
The Bulgarian Foreign Minister also commented on the events in the US, noting that everyone was surprised. Democracy is not a given, we must fight for it every day. "Certainly what we saw was a shock to everyone", she added./ibna