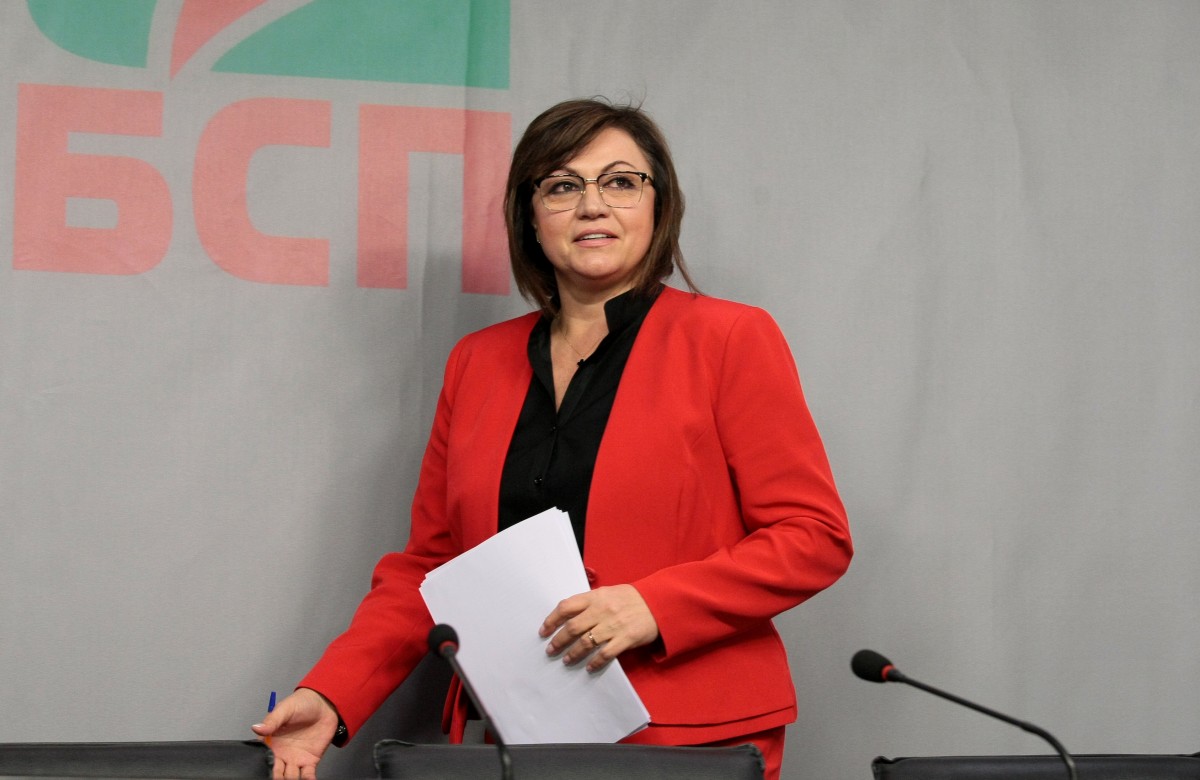 In recent years, the state and society have gone from crisis to crisis. This is stated in a statement by the Bulgarian Socialist Party (BSP), read by party leader Cornelia Ninova.
According to the Socialist Party, the fear caused by power and repression is trying to silence any disagreements. "It started with the opposition, it was passed on to journalists, businesses and demonstrators. They have reached the point of spraying them with chemicals", Ninova said.
The BSP leader went on to say that this was not enough and that is why the government has turned against the President. It is not clear from the evidence that he violated the law. The investigating is an attempt to intimidate the President, but it will not succeed. Their goal is to remove a strong opponent, Ninova pointed out.
"We live in fear and an institutional war. We know that the motion of censure did not pass. But we at the BSP are not afraid to continue with our desire for change", the statement said.
The President of Bulgaria, who comes from the Socialist Party, is under investigation by the Prosecutor's Office for his alleged involvement in criminal acts./ibna