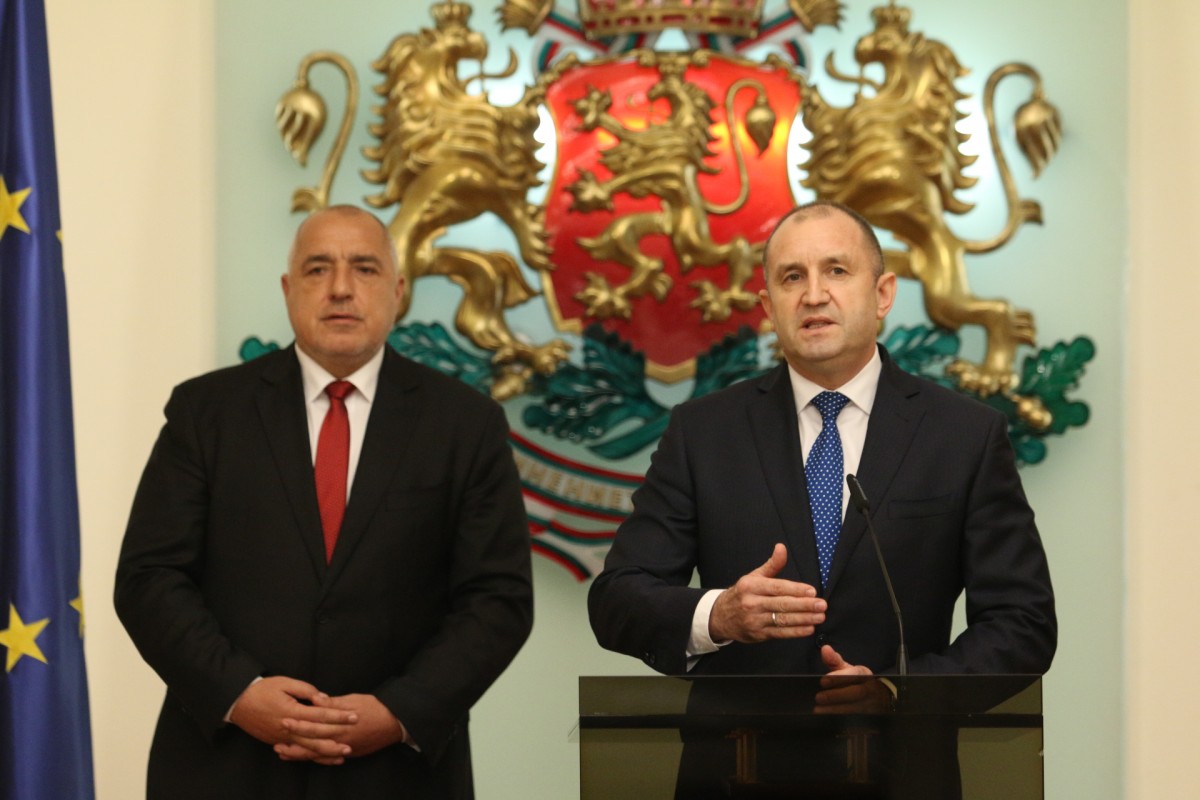 Together we will succeed; the differences will be put aside. The health professionals, who are at the forefront of this battle against coronavirus, will receive an additional 1,000 levs per month. This is what Bulgarian President Rumen Radev and Prime Minister Boyko Borissov announced at a joint press conference which took place in an attempt to counter the pandemic and after the country declared a state of emergency.
"This deadly pandemic, which is affecting the weakest and the elderly, has pointed out the need for political responsibility and solidarity", Radev said, noting that this responsibility was being embodied by volunteers.
"No one can be saved without others acting responsibly. During this period of crisis we must be fully mobilized", Radev said.
He argued that strict measures would only be proven helpful if everyone understood their purpose. "The state of emergency will last for a month. I consider it a temporary measure. My call is not meant to cause panic. Bulgarian institutions are working in a state of force majeure; we need to be understanding towards them. We must strictly follow the restrictive measures and the guidelines given out by the authorities. These restrictive measures are extremely important; they are the answer", Radev said.
He called on the government to propose measures. As resources are scarce, active EU support must be sought to help the most affected countries.
"We must all be in solidarity with those affected by the consequences of this crisis. Amidst such a situation, the state must help the weak and the young to help the elderly", Radev continued, adding that he believed this crisis "is an opportunity to come out stronger and more united as a nation that can overcome any difficulty".
"If we overcome this pandemic, we will find a solution to all the problems that have accumulated over the years. The key to this is solidarity and integrity; respect for human life. The most important thing now is the health and well-being of the people. I call for unity and solidarity. Together we will do our best", the Bulgarian President concluded.
For his part, the Bulgarian Prime Minister announced that each doctor at the forefront of the fight against coronavirus would receive an additional 1,000 levs per month.
"What we are doing now is we are urgently trying to protect doctors, nurses, laboratory assistants and those working in the field. 1000 levs per nursing staff. Everyone on the front line will get an extra 1,000 levs a month", Boyko Borissov pledged.
He went on to say that businesses should be supported, but that we should carefully monitor state reserves. "We have to think about pensions, the salaries of the doctors, the police, the army, the people who protect us from coronavirus. Through the social fund everyone who goes to the hospital will receive protection", the Bulgarian Prime Minister said.
Concluding, Boyko Borissov stressed that any differences would be put aside during the crisis. /ibna