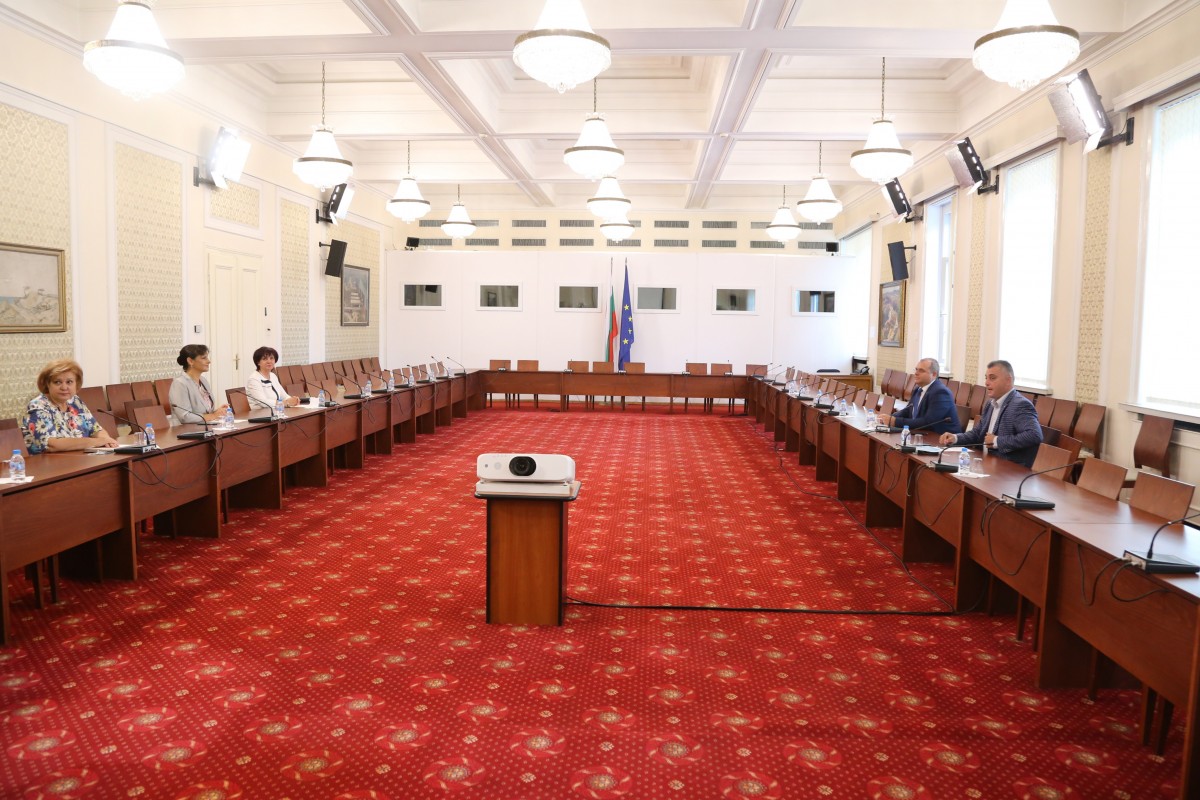 The GERB and the VMRO have reached an agreement in principle to amend the country's Constitution and convene the Grand National Assembly, while the NFSB will also support the government partners.
The two formations held an hour-long debate in parliament, after which they announced their common proposals.
"The project, which we had originally submitted to the National Assembly as a basis for discussion with the rest of the parties, is currently undergoing a legal and technical revision. We have a team working on some of the legal and technical issues in this original project. We will also listen to all the proposals of the parliamentary groups we are meeting with today and the independent MPs", the chairwoman of the GERB Parliamentary Group Daniela Daritkova assured.
She stressed that the party agreed with the VMRO's proposal to include a preamble to the draft of the new Constitution, which describes the basic principles on which the state will operate.
The government has set a deadline on 2 September, and hopes to gather the necessary 120 signatures to set the process in motion, which includes a two-day debate upon the project, as well as detailed proposals. After that, the support of more than 160 Members will have to be sought.
The VMRO expressed its support for the change of the basic law and announced that they are "hopeful" when it comes to the idea of ​​convening a Grand National Assembly.
"The talks were extremely constructive. Colleagues stated that they are willing to support our proposal to collect 120 signatures to start the process for the Grand National Assembly and a new Constitution. Of course, this is only the first step, the expressed political will. From now on, after September 2, when the signature collection process commences, we will start a period during which all the proposals will be considered, because every parliamentary group will table some", Parliament Speaker Tsveta Karayancheva noted summarizing the results of the meeting.
She stressed that the NFSB colleagues had some suggestions for technical corrections and assured that they would be reflected in the draft, which will be proposed for signatures at the beginning of next month. "This project is not GERB's; this project is a case of political will, an invitation for discussion", Karayancheva added.
The United Patriots said they had received assurances from the ruling coalition's largest partner to maintain what they said were the three most important foundations of the new constitution, the nation-state, the Bulgarian national language and Orthodoxy as the traditional religion.
The ruling party also announced that talks with independent MPs scheduled for today have been postponed, as these MPs asked for more time to familiarize themselves with the proposals. /ibna