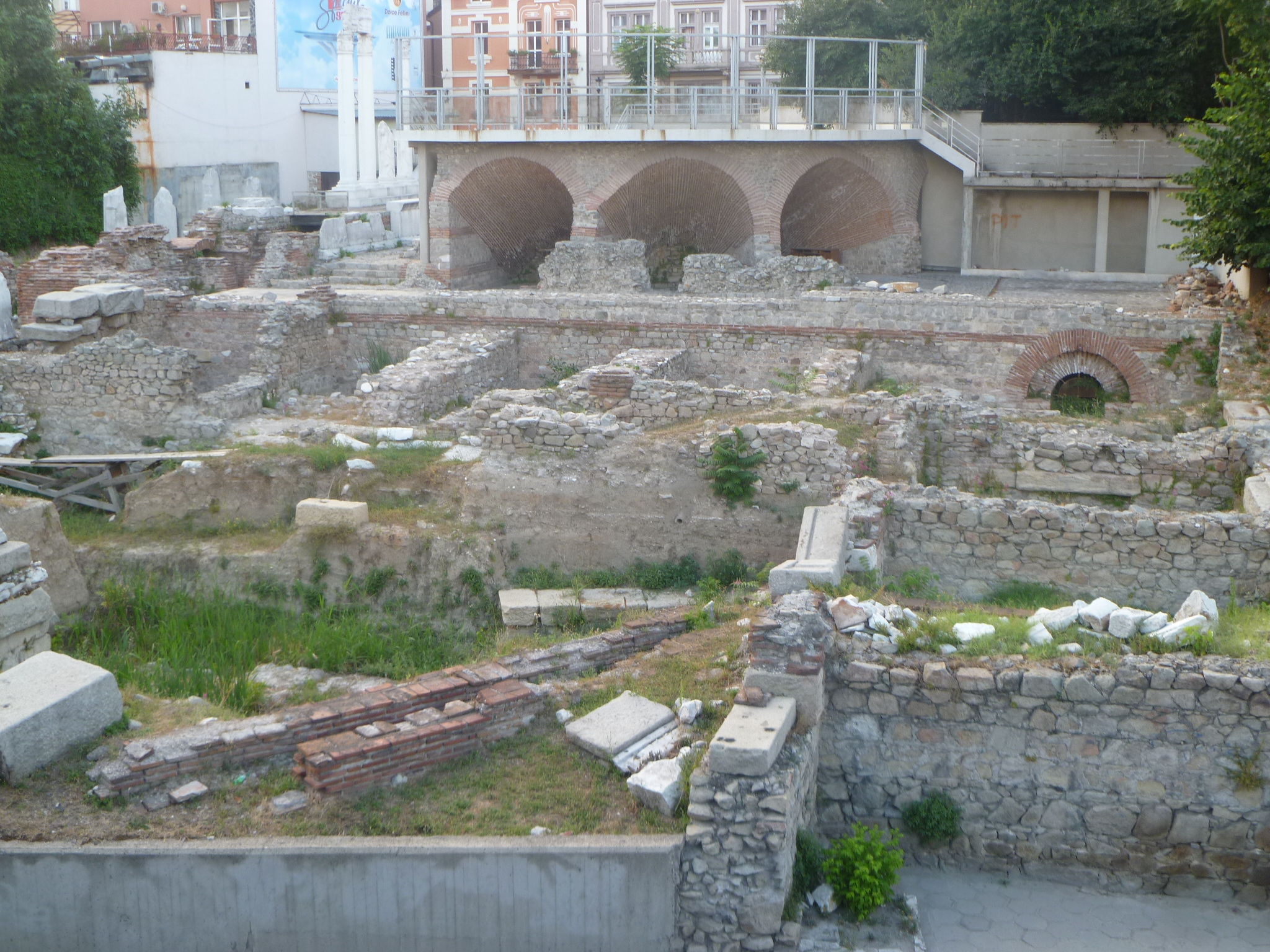 By Clive Leviev-Sawyer of the Sofia Globe
Bulgaria's cabinet approved additional spending of 1.5 million leva (about 750 000 euro) in the budget of the culture ministry for 2014, with the money to go to archaeological excavations and field preservation of finds.
The move, decided at a cabinet meeting on July 16, comes after numerous reports from around Bulgaria – a country rich in archaeological heritage – that digs in 2014 either could not go ahead or were being cut back because of under-funding by the state. It remains to be seen whether the additional money will allay criticisms.
A cabinet statement said that the additional money was being provided in part by restructuring costs.
Before the cabinet statement, archaeologist Professor Nikolai Ovcharov, well-known for his work Bulgaria's Perperikon site and popularly dubbed "the Bulgarian Indiana Jones" said that excavations at the site this summer would start only on August 4.
Ovcharov at that stage said that it remained unclear how much money would be allocated by the state, but he expected to get about 72 000 leva – an amount that he made clear was insufficient.
About 200 000 leva was needed to excavate the remaining about 60 sq m of the acropolis section of the Perperikon site.
"Now we may uncover only about 20 sq m," Ovcharov said, and severely criticised the method of allocation of funds for archaeological excavations by the current government (one that is expected to step down by the end of July to make way for early parliamentary elections amid popular discontent with its performance).
The state should have four to five priority sites in which to work, Ovcharov said. He said that even the caretaker government headed by Marin Raykov for about two months in 2013 had allocated more money than the current one had given for Perperikon. Last year, Ovcharov had about 165 000 leva for Perperikon.
Ovcharov said that the most money for excavations at Perperikon had been given by the GERB government, in office from 2009 to early 2013. During the time of that government, archaeologists at Perperikon had a total of 720 000 leva to work at the site.
He said that during the time of the tripartite coalition, in office from 2005 to 2009, funding was 470 000 leva and under the Saxe-Coburg administration, from 2001 to 2005, funding was 300 000 leva.
Bozhidar Dimitrov, head of a 16-member committee that allocates funds for archaeological work, said on July 16 that unlike the European Union funds given to Bulgaria for cultural work, Bulgaria's budget for archaeology in recent years was "more than modest".
Dimitrov said that 2014 would see no work done at sites such as the former Bulgarian capitals of Pliska, Preslav, Trapesitsa and Tsarevets, at ancient cities at Silistra, Kaliakra, Nessebur and Sozopol, and Roman towns including Debetl, Natsiariya, Nove and Nicopolis ad Instrum.
Dimitrov, the director of Bulgaria's National Historical Museum, said that the EU had given Bulgaria millions for restoration and conservation of archaeological sites in the country and thanks to it, 70 already had been turned into tourist attractions.
But by comparison, Dimitrov said, the Bulgarian state had earmarked for conservation, restoration and preservation of finds only 500 000 to 600 000 leva in recent years.
(Photo, of the Odeon archaeological site in Plovdiv: (c) Clive Leviev-Sawyer)