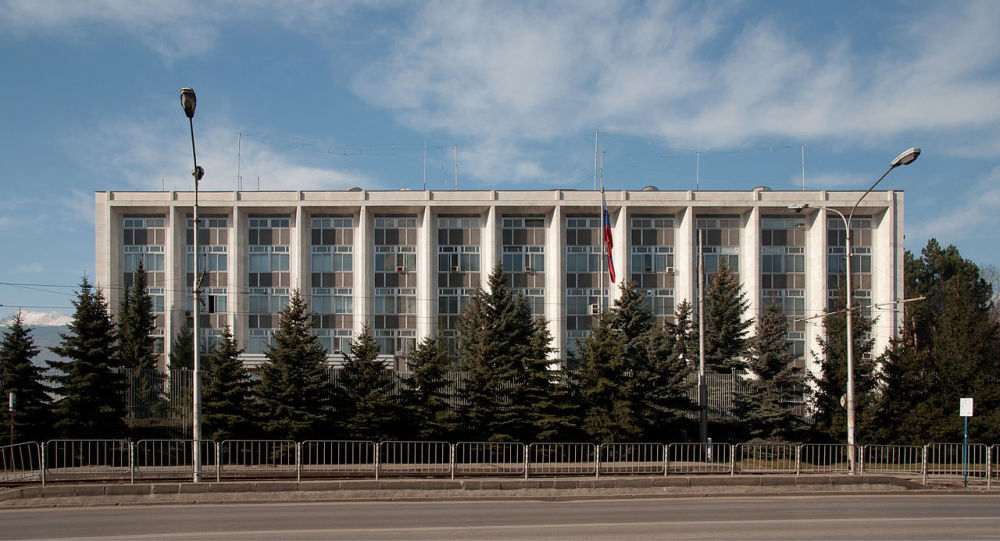 The Prosecutor's Office of the Republic of Bulgaria has sent letters to the Ministry of Foreign Affairs regarding two Russian citizens, who allegedly collected state secret information on behalf of a foreign country or a foreign organization.
Proceedings against the Russian citizens have been halted as they enjoy diplomatic immunity. Under its powers, the Foreign Ministry declared the Russian diplomat and the member of the technical staff of the Russian embassy in Sofia "persona non grata".
Russian Ambassador Anatoly Makarov was summoned to the Foreign Ministry on Friday to receive the documents, according to which the two Russians have 48 hours to leave the country.
Moscow's reaction to the deportation of the two Russians from Bulgaria was immediate, describing it as a completely hostile and provocative action, while reserving the right to retaliate.
"On January 24, the Bulgarian authorities decided to deport a diplomat from the country and an official from the Embassy of the Russian Federation's Trade Delegation in Bulgaria. No significant evidence was provided to substantiate this decision", the Russian Foreign Ministry said.
"We regard this move by official Sofia as a sincerely hostile and provocative act that runs counter to the constructive and traditionally mutually respectful nature of Russian-Bulgarian relations. We maintain the right to take similar measures", the Russian Foreign Ministry said.
There has also been a reaction from the embassies of the United States, the United Kingdom and Canada, supporting Bulgaria's efforts to limit "foreign malicious acts".
The case
The Special Prosecutor's Office, prompted by the State National Security Service, instituted two pre-trial proceedings against two Russian citizens who "gathered information that constituted state secrets, for the purpose of sending it to a foreign country".
During the investigation, it was found that from 2017 to date a citizen of the Russian Federation has been collecting information, including state secrets in the field of energy and energy security of the country, which he was sending to the headquarters of the Russian intelligence service in Moscow.
In order to carry out his illegal activity, the Russian citizen contacted Bulgarian citizens who had access to information in this area. Investigations further revealed that the Russian citizen enjoyed diplomatic immunity as an employee of the Russian Federation's trade delegation in Sofia.
Chief Prosecutor Ivan Geshev briefed the Foreign Minister on the findings of the investigations and the actions of the public prosecutor.
Last fall, another former secretary of the Russian Embassy was recalled after Bulgaria's insistence, as he had been accused of receiving information from a Bulgarian citizen. The same investigation has resulted in a ten-year ban on businessman Konstantin Malofeev and the Kremlin's general Leonid Reshetnikov from entering Bulgaria./ibna