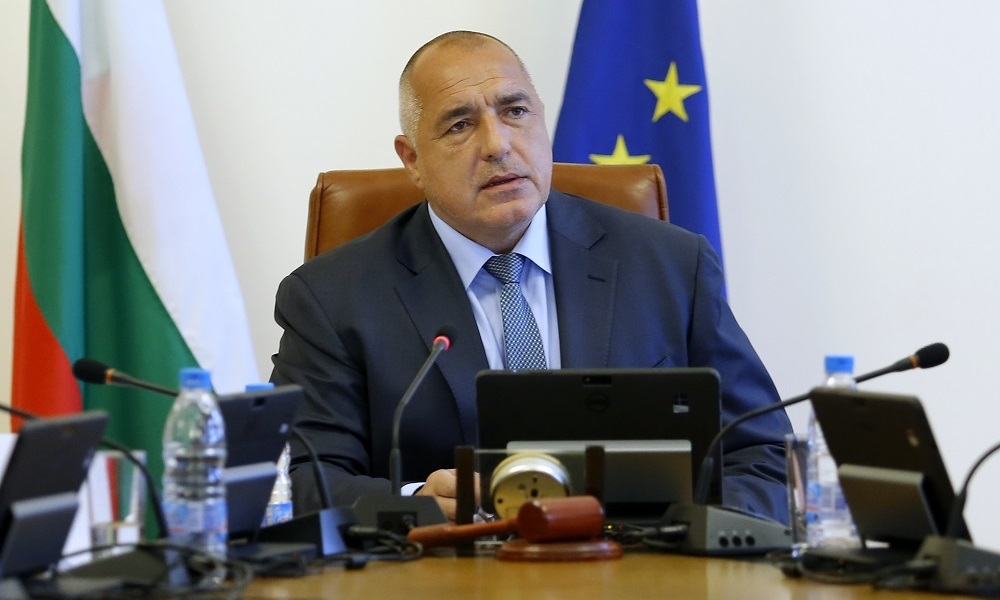 "Looking at the statements of our opponents, everyone wants to underestimate the undoubted success you have all achieved. Unfortunately, the patriotic front has been severed, otherwise it would be in parliament now," said Bulgarian Prime Minister Boyko Borissov in his opening remarks to the members of the Council of Ministers, before kicking off the meeting of the Council of Ministers, as BGNES Agency reports.
At the presence of all the members of the cabinet, Borissov shared his thoughts on Sunday's parliamentary elections.
"We, with our experience and know-how, and with a landslide 10% lead, are obliged to offer our voters a management option. I see a huge irresponsibility on behalf of the other political parties. Some even say that after spending 150 million, they are dissatisfied and want re-elections. We will gladly run in those as well, Borissov said, stressing that in this case, in addition to the money and time lost and with the pandemic not slowing down, a functioning parliament as a parliamentary democracy is needed.
If we accept the choice for new elections, then the people, workers and business, who mostly voted for us, will see their irresponsibility and fear. Because it is very easy to criticize and find flaws. All those against the GERB and the SDS have the opportunity for a large majority in parliament. If they do not do that, it means they want to throw the country into chaos, and that shows they are incapable of governing."
He called on the leader of the formation "There Is Such A People," the runner-up in Sunday's election, to assume responsibility.
"Their game will probably cause more chaos. We were responsible until the elections, from now on our fellow politician Slavi Trifonov must come out and assume his responsibilities," Borissov said.
That is why I ask him as a colleague to start forming the composition of the government, which will comprise the president of the parliament, the committees, the ministers, the deputy ministers.
Do not give up, do not justify that they are losing something. I am ready to have ten incumbent Members to support them. It is important for me to have a stable government. I want the work to be calm and it will be so once there is a clear government," Borissov said, adding that the parties making up the main opposition had collapsed.
If they see the political situation as difficult, if there is no solution, new elections are not the answer. Here is your decision, you all talked about the Grand National Assembly, about the majority elections, let President Radev submit his draft Constitution. We convene the Supreme National Assembly, solve all the problems and start from scratch," the prime minister suggested.
"Instead of supporting, we enter parliament, accept Rumen Radev's draft Constitution and head to the polls for the Grand National Assembly. Then it makes sense to hold elections, otherwise the GERB will be deducted from the overall result and they will have to form a government," Borissov concluded. /ibna