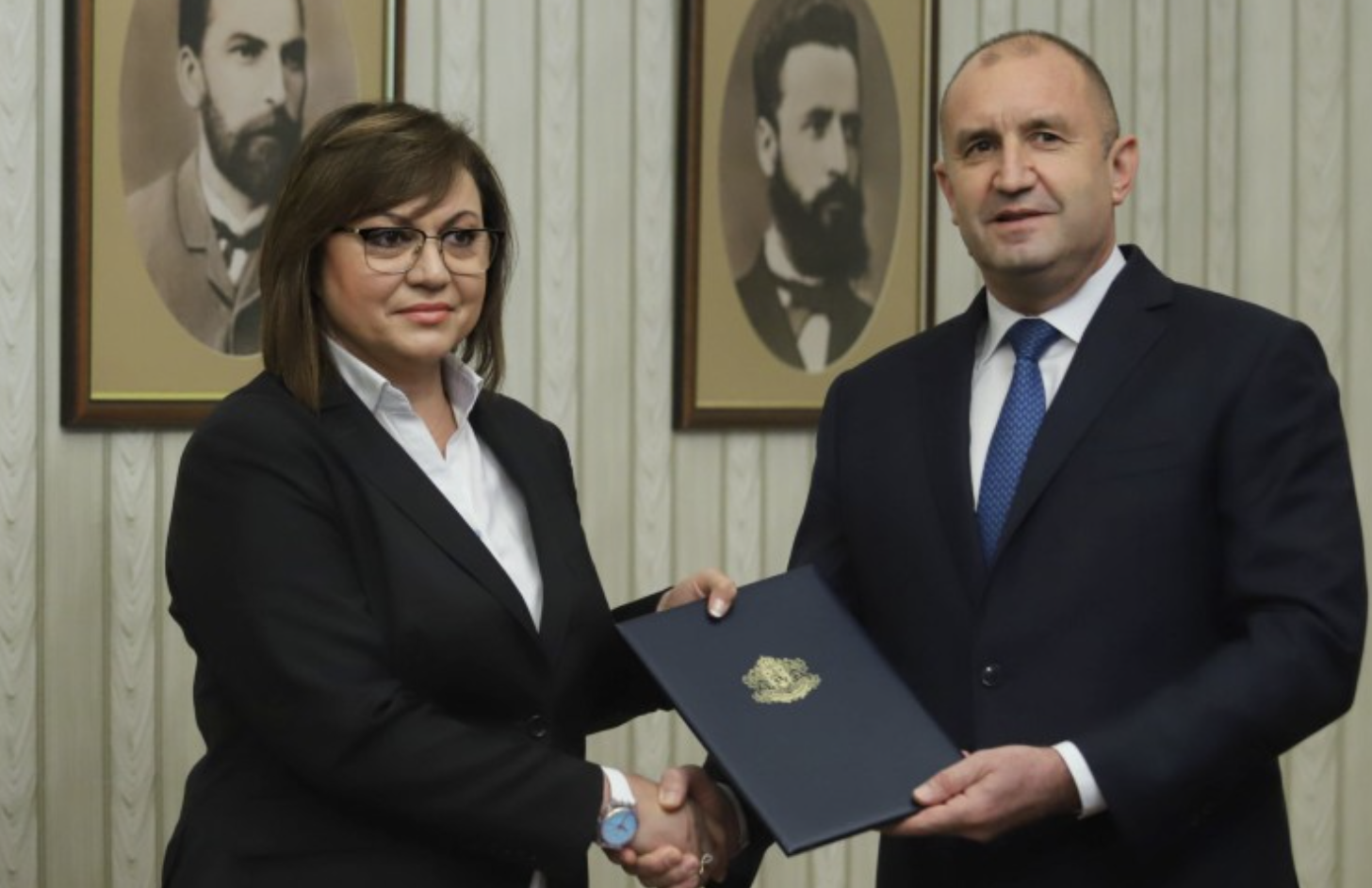 "I chose to give the BSP the third exploratory mandate, there are many reasons. The BSP expresses the values ​​of freedom and solidarity.
The BSP has remained open and interactive in its efforts to form a government so far. I believe that these thousands of honest people are the guarantor that the third mandate will be used to form a cabinet around clear values." This was stated by President Rumen Radev, handing over the third iexploratory mandate to form a government to BSP leader Cornelia Ninova.
"Bulgaria needs a government. "By decree 218, I instruct you to announce a candidate for prime minister," the president told Ninova.
For her part, the BSP leader said they understand the responsibility they are taking on. We will make every effort to form a regular government that will take measures for reforms, measures for change, to ensure stability in Bulgaria in the coming months. We will try to see how we can guarantee security and stability, Ninova added, thanking Radev.
After the meeting with the president, he said that from now on common sense, wisdom, calm follow, taking into account the challenges they face and making serious efforts to form a cabinet and a majority in parliament.
Today we will turn to the other parties for a program of talks and will inform the parliament, Ninova added. We are faced with two options – one to form a regular cabinet or to go to the polls. Everyone agrees that crises are coming, to which we must respond calmly and logically. During the first term, there were problems with the ministers, because there were ready decisions, now we propose to sit down and discuss the solutions, Ninova added. "Next Friday we will have to come to the president with a prime minister," he said.
There is a risk that the official update of the budget of the official cabinet will not gather the majority. "We see the budget update as an opportunity to form a majority," Ninova said.
As a coalition, we will probably convene the National Council and the coalition partners on Thursday, where we will decide how to proceed. We want to go to our collective body with a proposal after talks with the parties, said the leader of BSP./ibna