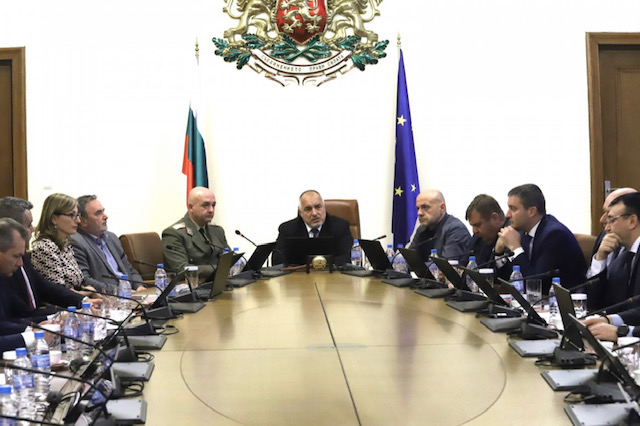 Bulgaria will set up a national crisis center under the Military Medical Academy (MMA) on coronavirus. This was decided by the extraordinary Security Council of the Cabinet.
On Tuesday, there will be a simulation with two patients at a hospital and Sofia airport. The Prime Minister called on the health authorities to inform the public every day so as not to be misinformed, as was the case in Italy.
Units used to measure body temperature will be deployed along land borders, said MMA director Ventsislav Mutafchiiski.
The strategy for hospitals will also be developed by Tuesday morning. "Everything must be simulated to be ready, if it happens", the prime minister said.
It was announced at the meeting that the Open Door Day at the Museum of Military History, traditionally held on March 3, will be canceled, while Boyko Borissov has asked the Ministry of Sports to examine the postponement of the championships in the event of an incident.
It became clear from the meeting that thermal cameras, thermometers and special uniforms for border authorities were distributed at the Bulgarian border points.
The Bulgarian Prime Minister has explicitly stated that every day citizens should be informed and not afraid, as there is no crisis or an incident in Bulgaria. The measures are not intended to create panic, but simply to inform citizens how to protect themselves./ibna