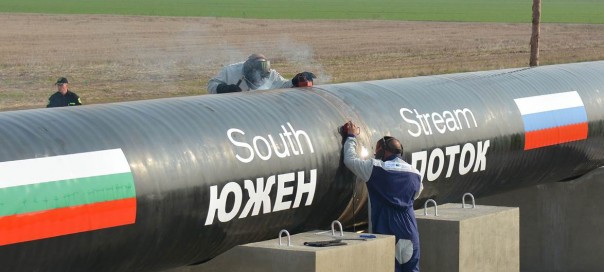 Bulgaria's would accept Gazprom's proposals to settle the EU anti-trust investigation into the Russian state-owned gas company's manipulation of Central and Eastern European markets, contingent on some amendments to the list of concessions offered by Gazprom, according to Bulgaria's official position, approved by the country's caretaker cabinet on May 3.
At its last sitting – on the eve of the vote in the National Assembly to invest a new government, scheduled for May 4 – the caretaker government approved the document, in order to make the seven-week deadline for comments, issued by the European Commission in March.
EC's call for comments from stakeholders comes nearly two years after its formal "statement of objections" identified Gazprom as hindering competition in the gas supply markets in eight European Union countries: Bulgaria, the Czech Republic, Estonia, Hungary, Latvia, Lithuania, Poland and Slovakia. That step was the result of an investigation that went on for several years.
Last year, Gazprom submitted a list of concessions to the EC, hoping to settle the anti-trust charges and avoid paying a fine, which can run up to 10 per cent of the company's annual global turnover – which in Gazprom's case could be billions of euro./IBNA
Read the full article at The Sofia Globe