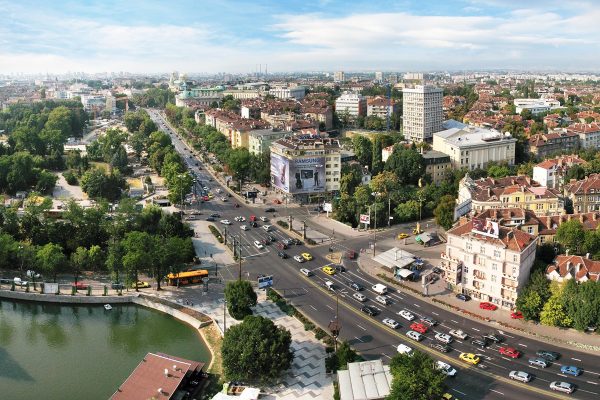 Bulgaria's capital Sofia will be the venue of a Western Balkans summit in May 2018 during the country's presidency of the European Union.
This emerged from a government media statement after an October 10 telephone call between Bulgarian Prime Minister Boiko Borissov and European Council President Donald Tusk.
Borissov and Tusk will be co-hosts of the summit, according to the statement. The two discussed the organisation of the meeting and the process of agreeing with other EU member states on the precise date of the summit.
Various Bulgarian leaders, including Foreign Minister Ekaterina Zaharieva, repeatedly have emphasised that during Bulgaria's EU Presidency in the first half of 2018, the Western Balkans will be a policy priority.
The October 10 government statement coincided with a reported statement by Liliyana Pavlova, the minister in charge of Bulgaria's EU Presidency, that the Western Balkans were a "powderkeg" that "we must not allow to smoulder geographically in Europe, neglected for years".
Bulgarian-language media quoted Pavlova as saying that Bulgaria had "no intention and no right to make false promises, but at the same time as a country that has made the difficult road to accession, we can say that we have learnt lessons from 10 years of EU membership".
She was reported to have said: "We must be sincere in the Western Balkans. They are expecting a date, we cannot promise a date tomorrow. We cannot say that within the six months of the Bulgarian Presidency, we will change the agenda of Europe.
"The aim is to give a fair and objective plan of action to each of the states on its progress, or problems still in place. We want to work with each country separately," Pavlova said.
Zaharieva, speaking on October 9 at a meeting of Nato foreign ministers, said: "Bulgaria actively and consistently supports the Euro-Atlantic integration of our neighbours from the Western Balkans.
"We hope that the governments of those countries follow a policy of overcoming differences with their neighbours and that they will implement the necessary reforms," Zaharieva said.
She reiterated that the Western Balkans were a leading priority for the Bulgarian government and its Presidency of the EU./IBNA