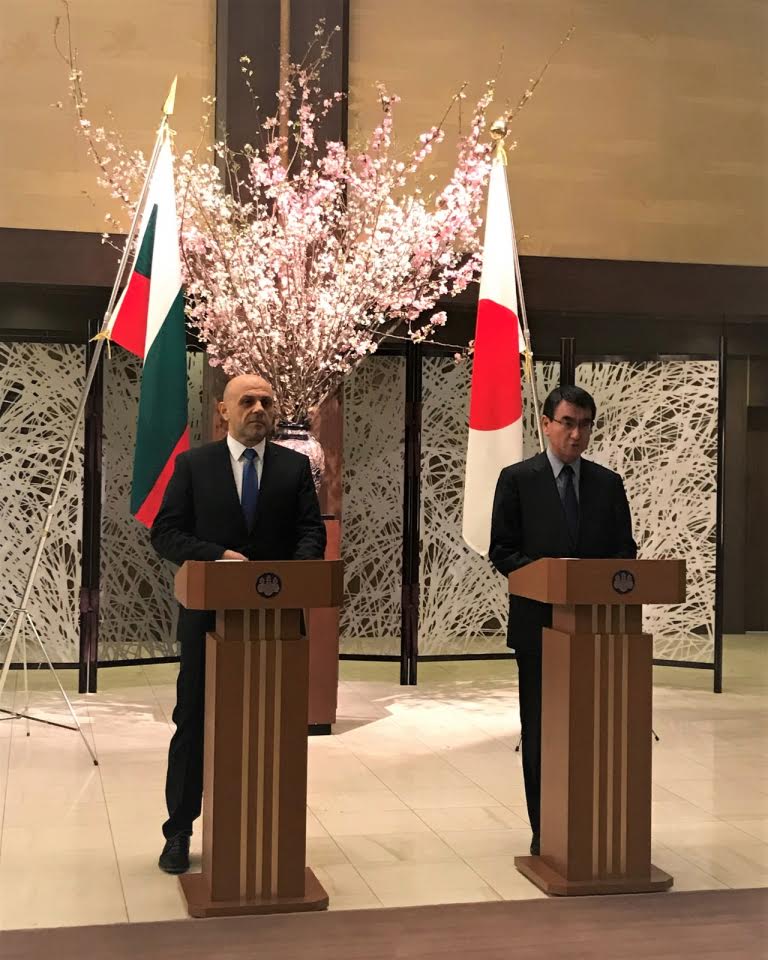 Bulgaria will host a joint business forum with Japan's foreign trade organisation, it was decided in talks in Tokyo between Deputy Prime Minister Tomislav Donchev and Japan's Minister of Economy, Trade and Industry Hiroshige Sekō.
A Bulgarian government statement on February 21 said that Donchev's visit to Japan was a sequel to talks that began when Japanese Prime Minister Shinzō Abe in mid-January 2018.
The talks are aimed at identifying concrete steps to promote investment and trade between the two countries with a focus on technology, tourism, increasing and diversifying Bulgarian exports, exchanging experience and training.
Sekō emphasised the interest of Japanese companies in co-operation with Central and Eastern European countries, including the construction of production bases.
Japan's foreign trade organisation JETRO will send a fact-finding mission to Bulgaria in May-June 2018. Plans are for the delegation to include Japanese companies interested in investing in the country.
Donchev also met Tarō Kōno, the Minister of Foreign Affairs of Japan, and gave an assurance that as President of the EU Council, Bulgaria will work for the entry into force of the EU-Japan Free Trade Agreement, which will also stimulate bilateral economic relations.
During a business forum with representatives of world-renowned Japanese corporations in Tokyo, Donchev highlighted the excellent investment climate in Bulgaria and access to the EU market as a prerequisite for a more prominent presence of the Japanese business in the Bulgarian economy and for increasing Bulgarian exports to Japan, the government statement said…./IBNA