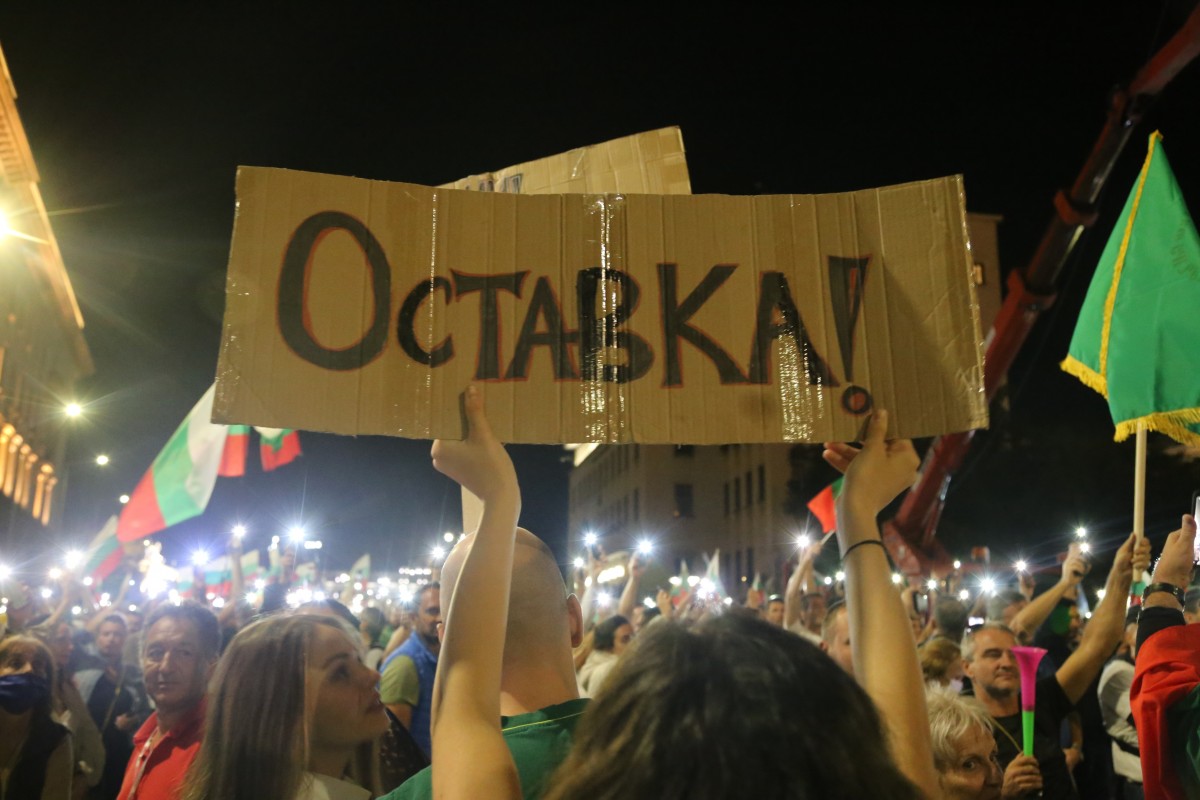 Tensions and clashes between thousands of protesters and police erupted during the 3rd "Great Popular Uprising", with anti-government protesters demanding the resignation of the Government and the Attorney General and the announcement of snap and fair elections for the 76th consecutive day.
The protests started peacefully with some of the protesters heading towards the Eagles Bridge, where they stopped the traffic. Most of the protesters tried to go to St. Alexander Nevski Cathedral and the Monument to the Unknown Soldier, which are very close to Parliament. However, the police prevented them, thus creating tension and protesters began throwing various objects, firecrackers and bottles at the police. Three uniformed men were injured and taken to the hospital.
The 3rd "Great Popular Uprising" started at 17:00 local time with the "Independence Day", which was yesterday in Bulgaria, uniting thousands who came to the so-called "Triangle of Power", not only from Sofia but also from other cities such as Ruse, Burgas, Yabol, Pernik, Blagoevgrad.
The 1st "Great Popular Uprising" took place on September 2 and was bloody. The political protest resulted in clashes in which many peaceful protesters were injured, including members of the media. The second took place on September 10 and ended without any serious incidents./ibna