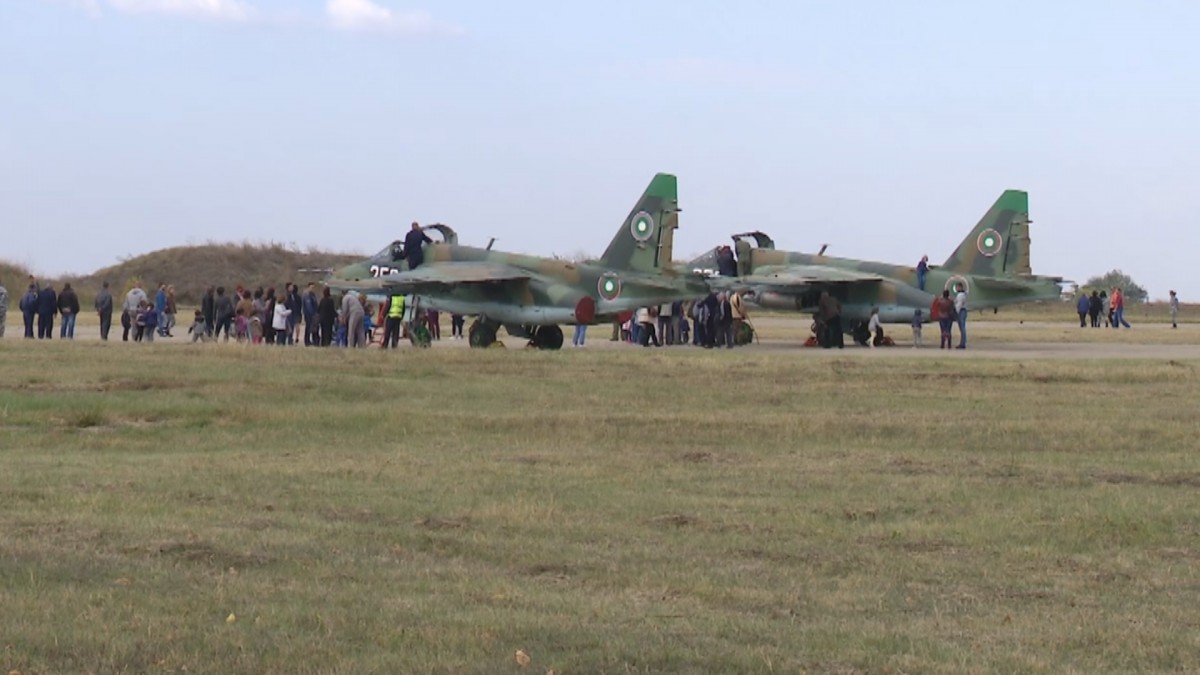 The first repaired SU-25 is expected to return to Bulgaria in late July 2020, although it is very likely that there will be a two-month delay due to the coronavirus pandemic.
On December 14, 2018, the Bulgarian Ministry of Defence signed a contract for the "restoration of navigability and the replacement of eight obsolete communication and navigation equipment in SU-25 aircrafts". The contract totals 42,185,620 euro and was signed with the Belarusian company 558 Aviation Repair Plant.
The period of modernization of an aircraft is 11 months from the deposit of the advance payment. The money was transferred by the Ministry of Defense at the end of June 2019, so the first aircraft is expected to return after the repairs at the end of July 2020.
Within 7 months of the return of the first Su-25, the remaining 7 aircrafts will return to Bulgaria. The aircraft warranty is for 300 hours of flight and/or 2 years, whichever comes first. The contract also includes the supply of consumables, ensuring the operation of each machine for 1 year.
The defence ministry said the contract was being carried out on schedule, but did not rule out a delay of up to two months due to the coronavirus pandemic, affecting the return of the first two SU-25s.
The SU-25 aircraft are the only means of the Air Force to carry out the duties of the "Defence" mission, to provide fire support to the ground and naval forces, according to the Program for the Development of the Defense Capabilities of the Bulgarian Army for 2020.
The SU-25 is a single-seater attack aircraft created by Sukhoi in the Soviet Union and introduced in 1981. It has been involved in many military conflicts, including in Afghanistan and fYROMacedonia. The aircraft entered the service of the Bulgarian Air Force while Bulgaria was a member of the Warsaw Pact./ibna