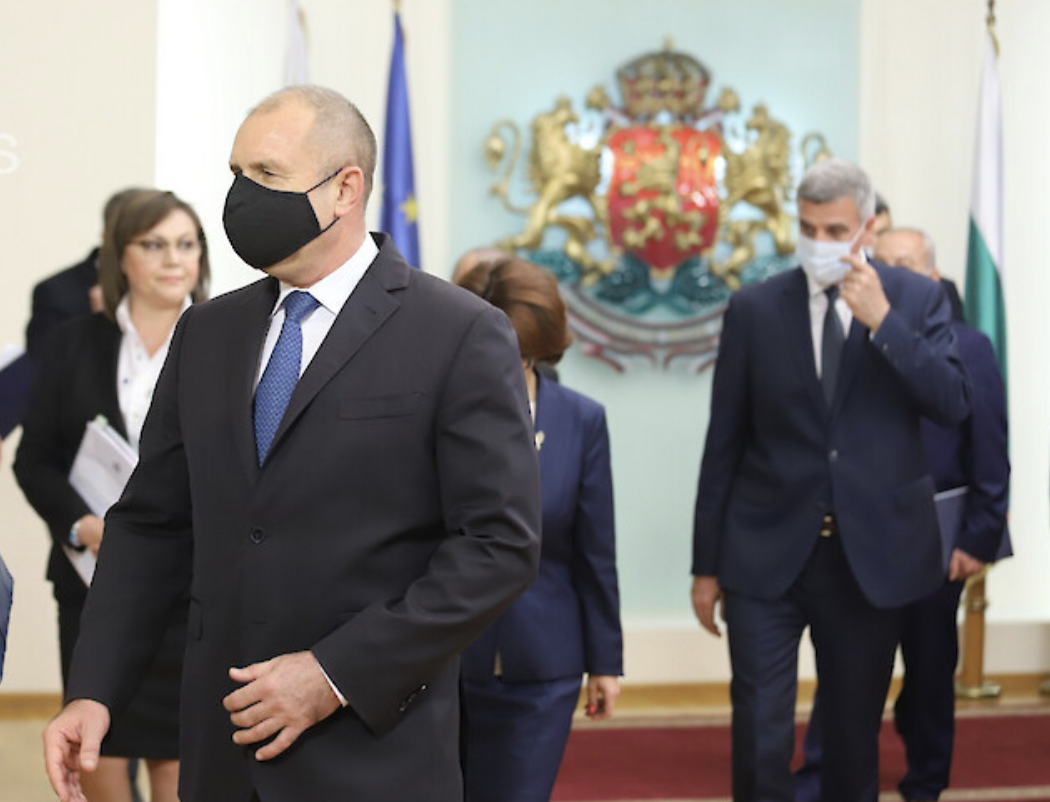 The meeting of the National Security Advisory Council (NSC) chaired by President Rumen Radev began, attended by the caretaker Prime Minister and members of the government, the Speaker of the National Assembly, the presidents of the parliamentary parties and the heads of the security services.
The issues on which the advisory body of the head of state will work are: "Necessary financial measures to overcome a possible health and socio-economic crisis from the COVID-19 pandemic. Measures to address the increased migratory pressure on the borders of the Republic of Bulgaria with the Republic of Turkey".
The President has repeatedly called on parliament and parliamentary groups to discuss and vote on the budget updates proposed by the interim government, so that the country can face the economic dimensions of the crisis caused by the new wave of COVID. Funds required for business support, social measures, health care, emergency care, first-line doctors and more.
Discussing the issue with the new wave of immigrants at the highest state level is necessary because all the temporary accommodation centers for illegal immigrants in the Directorate of Immigration of the Ministry of Interior – in Ljubimec and Busmanci, are overcrowded. The refugees come from different countries – Afghanistan, Iraq, Iran, Syria, Kurds, Palestinians. Among them are women and minor children.
In the Constitutional Court the GERB for the caretaker government
Earlier, the GERB parliamentary group filed a request with the Constitutional Court to determine whether there was any partial unconstitutionality in the appointment of the caretaker government.
The argument, according to GERB Vice President Daniel Mitov, is the dual citizenship of Economy Minister Kiril Petkov.
"The question is whether this citizenship was valid at the time of his appointment. "Because if he had dual citizenship, it means that the Constitution has been violated", added Daniel Mitov, with GERB-SDS insisting on the immediate removal of Kiril Petkov from the government.
The minister, for his part, explained that he had applied for renunciation of his Canadian citizenship before taking office, but did not know if the process had been completed./ibna