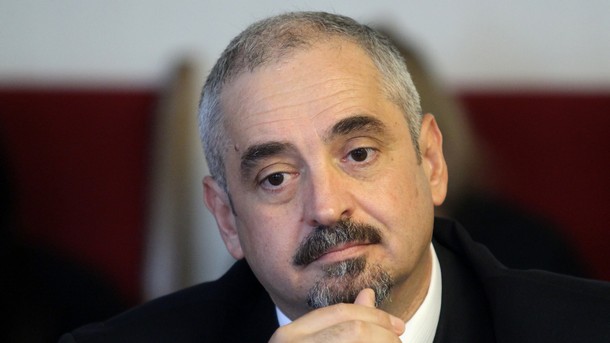 "Recovery from the recession will take longer than previously expected, when we thought the economic crisis would take the form of a V-shaped recession, a rapid recession followed by a rapid recovery. We expect the economic recovery to continue between the 4th and 6th quarters", said Dr. Victor Yotsov, lecturer in the Department of Economics at the University of National and World Economy (UNWE) in response to the BGNES news agency.
"Our forecast for GDP reduction is about 6%. Unfortunately, we do not expect this reduction to be restored next year. In other words, we expect this to happen in 2022. A 6% reduction this year will not be accompanied by a similar growth in 2021", said the economist, adding that their forecasts are similar to those given by major global financial institutions, such as the IMF and the World. Bank.
In recent weeks, there has been an increase in coronavirus cases. Uncertainty about the measures to be taken if the number of people infected with COVID-19 exceeds 200 per day is worrying for businesses, according to Professor Yotsov.
"This situation is worrying for the company, which is in some uncertainty as to whether there will be additional measures and who they will be. I expect new measures to be needed in the fall, because at the moment I see no signs that the pandemic is under control", Yotsov said.
The government's measures to soften the blow from the pandemic follow two directions. The first step is to keep as many jobs as possible. The second step is to restore the income of those who have lost it.
"It will be a more complicated process, which will be bigger. If we say that the 60:40 measure will last until September, those people who have lost their jobs will need much more time and more resources", said Professor Yotsov.
According to him, another priority of the state is to see which industries it will support. "It simply came to our notice then. It started with tourism, restaurants, transportation, but the industries and sectors will expand", he added.
Victor Yotsov believes that we have not yet realized that we are following an ongoing process of de-globalization.
"Existing production chains that have been created over the last two decades must now be restructured. In this regard, if Bulgaria achieves targeted export support programs for export-oriented industries, and especially for Europe, which is our main trading partner, we can even benefit from this process. We are in Europe and there are some advantages that we must and can use. We also have good relations with countries outside the EU, such as China, Turkey, Russia, etc.", Professor Yotsov pointed out.
He also mentioned the strengths of Bulgaria in economic terms: 1. the labor cost in the country is still quite low. 2. its quality is still relatively good; 3. It has advantages over the tax system, which has low taxes, and 4. The clear geographical advantages that Bulgaria has at the crossroads of many routes.
Victor Yotsov also believes that Bulgaria should try to continue certain processes in which it has a tradition, noting that this appeal should not be considered populism./ibna
Source: BGNES