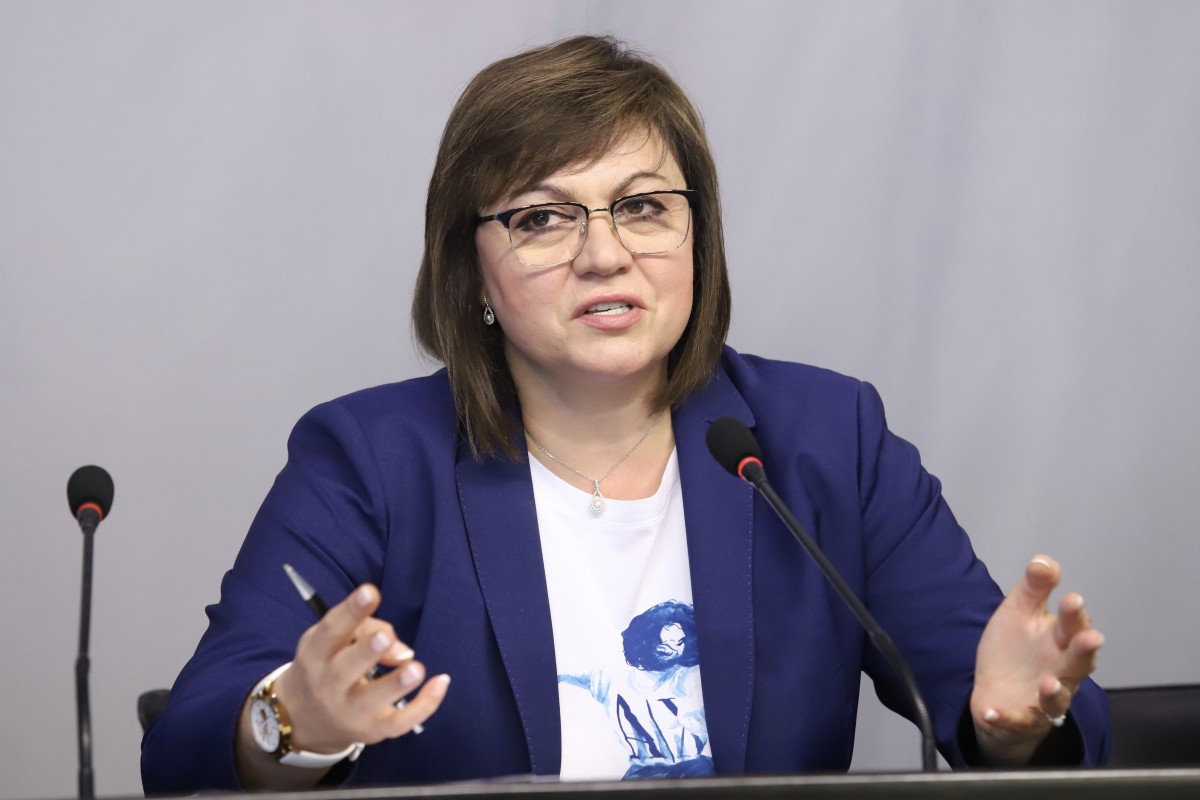 The future of Bulgaria in the coming years depends largely on the choice of the Socialist Party (BSP), on what will happen with us, Socialist leader Cornelia Ninova told Bulgarian Television.
She argued strongly that clear that the parallel state was in power, not in opposition. The resources are distributed there.
"We are ready for early elections. We are looking for allies", Ninova stated, adding that they want the resignation of this government and much more. According to her, recent events prove that change is necessary and inevitable. The issue is not for them to leave, for us to take their place, the issue is to change the management model, to make very deep changes in the systems, in accordance with the sectoral policy", Ninova pointed out.
"The news from yesterday is not the photos from Borissov's bedroom and they affect every Bulgarian, yesterday there was a tripartite council and a tripartite agreement. We must focus today on what has been signed, that the paid leave of parents who stayed at home to take care of their children during the crisis will not be extended, there are no specific measures or policies for the growing unemployed", Cornelia Ninova stressed.
According to her, the crisis, economic and social, will hit the country hard. The BSP leader also noted that she did not see a plan to address the challenges.
Regarding the hearing of Emil Dimitrov in parliament and the "Aleppo" case, Ninova described it as a clear example of impunity and illegality.
Regarding the water in Haskovo and GERB's request that it be handed over to the prosecutor's office, she said that this was an interesting position and noted that since 2017 nothing has been done on the issue in the city.
As for the party and the upcoming presidential election in September, Cornelia Ninova was adamant that the BSP was not going bankrupt. The party's financial report has been approved by the National Council, has been certified and party members will decide on September 12 who is likely to lead the centenary./ibna