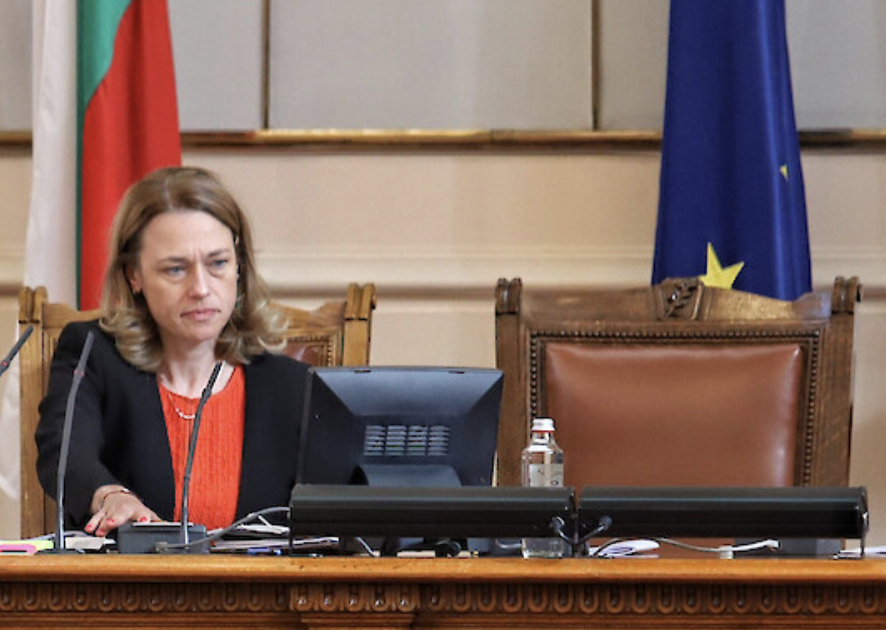 The President of the Bulgarian National Assembly Iva Miteva has rung the last parliamentary bell and the 46th National Assembly is already part of Bulgaria's political history.
The Speaker of the National Assembly closed the session with a wish for a good election campaign. After two months of work and almost 30 sessions, the parliament failed in its main task of electing a regular government, resulting in all three exploratory mandates for the formation of a government being returned to President Rumen Radev.
MPs completed only four bills – on updating the state budget, on the National Health Insurance Fund, and on removing the directorate of the Witness Protection Office from the Prosecutor General's Office.
The forces of the so-called "protest parties" were again unable to close the Special Court and Prosecutor's Office that MPs today symbolically voted for in the first reading.
During the last session of the National Assembly, accusations were hurled from one party to another that the formation of a regular government had not been achieved in the end. "This is a hypocritical parliament, which was made clear to everyone. One is discussed in the negotiations, a second on the sidelines and a third in the media," Toshko Yordanov of There is Such a People assessed the parliamentary work.
"The failed mandate of the 46th National Assembly is the responsibility of both the political forces present in it and the caretaker cabinet, which had no possibilities to calm political tensions and create the right climate for the election of a proper government," said from GERB-SDS, the head of the PG Desislava Atanasova. The GERB-SDS MP did not leave the President out of the picture, saying that "One of the reasons for the current political deadlock is precisely the violation of the spirit of the constitution and the refusal of President Rumen Radev to abide by the political rules and help to get out of the political crisis.
Bulgarian Socialist Party (BSP) leader Cornelia Ninova noted that "the great sin of the 46th National Assembly is that there is no reason for change", blaming the protest parties.
Hristo Ivanov, Co-Chairman of the Democratic Bulgaria, pointed out that there would be no more major parties. According to him, a major transformation is taking place in Bulgaria, which will always be accompanied by political upheaval.
The minority Rights and Freedom Movement MRF pointed out that democracy is in danger. "In recent months we have witnessed an incomparable attitude towards the Constitution and the laws of the country. Violation of the Constitution at the highest level – by the President and the National Assembly," party leader Mustafa Karaday said.
The 46th Parliament has done more than the GERB government said the Chairperson of the Parliamentary Group of the Stand Up! Out with the Mafia" Maya Manolova. "The short life of the 46th Parliament will be judged by its results. In 26 plenary sessions, this parliament did more than what was done during the GERB's rule in Borissov's offices," Manolova said./ibna