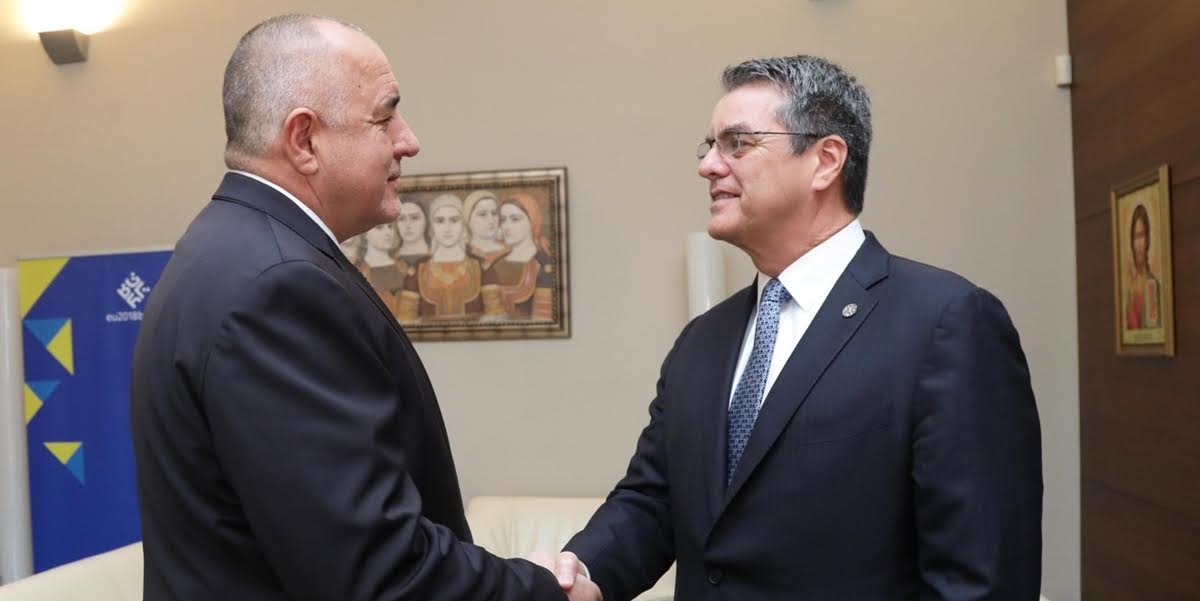 Bulgaria is continuing to maintain economic and financial stability and is taking active steps to achieve high economic growth, Prime Minister Boyko Borissov told World Trade Organisation director-general Roberto Azevêdo in talks in Sofia on February 27.
Bulgarian exports increased by close to 12 per cent in 2017 on an annual basis, the government information service said after the talks between Borissov and Azevêdo.
Borissov briefed Azevêdo on the results of the administrative reform being carried out by the government.
The Prime Minister said that one of the priorities of the Bulgarian Presidency of the Council of the European Union is to work to strengthen confidence in the World Trade Organization and promote the multilateral trading system.
Azevêdo, who also held talks with Bulgarian President Roumen Radev, was in Sofia to attend an informal meeting of EU ministers responsible for trade, under the chairmanship of Bulgarian Economy Minister Emil Karanikolov.
The European Commission is being represented by the Commissioner for Trade Cecilia Malmström.
The informal meeting of EU trade ministers was holding two plenary sessions.
The first plenary session was to focus on the prospects for the multilateral trading system. The Bulgarian presidency will initiate a discussion on a possible follow-up to the 11th Ministerial Conference of the World Trade Organization (WTO) held in December 2017.
The second plenary session will be devoted to the state of play of current EU free trade negotiations, in particular, those with Mexico and Mercosur.
The topics for discussion during the working lunch will be related to the establishment of a Multilateral Investment Court and the proposed regulation on the screening of foreign direct investment in the EU, the Bulgarian EU Presidency said…/IBNA
Photo: government.bg