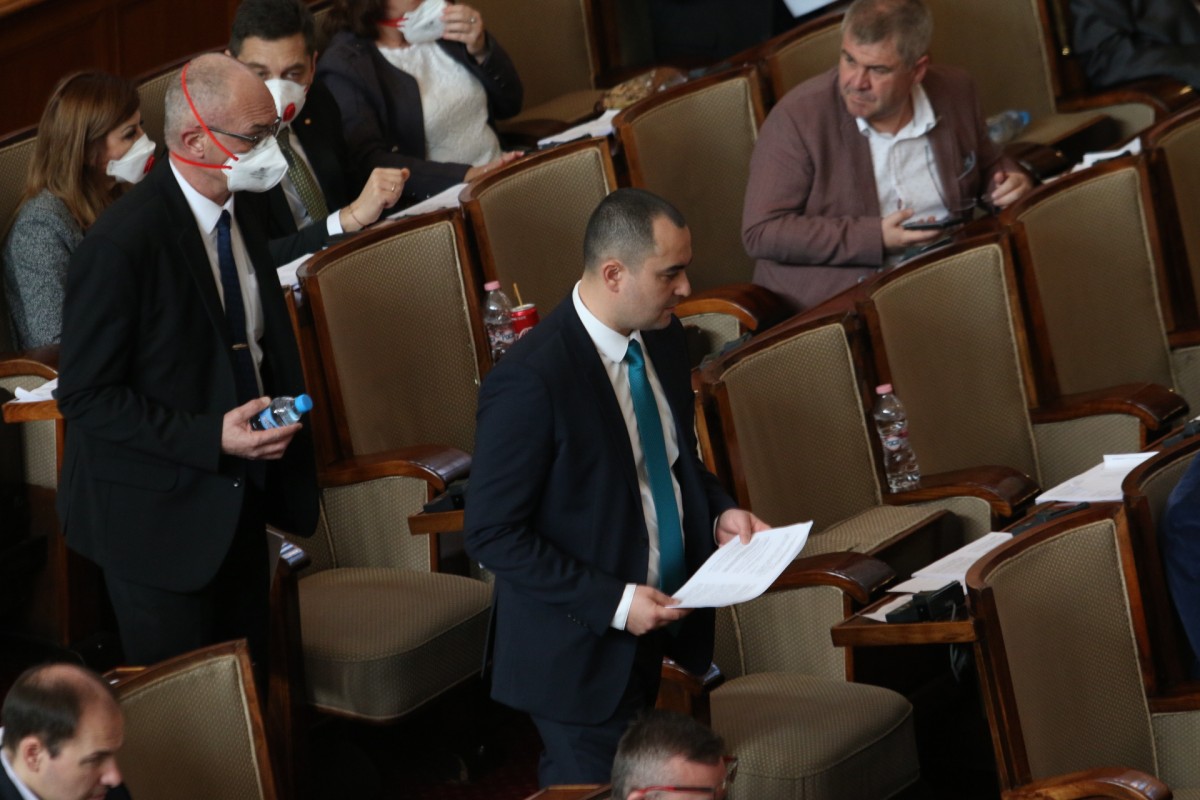 The Bulgarian National Assembly has adopted at second reading the texts of the law providing for the new measures the state will apply during the state of emergency declared in the country as a result of the coronavirus epidemic.
After a 12 hour-long debate, Parliament has decided that the military will implement the measures taken to address the coronavirus. Persons self-isolating will be monitored via their mobile phones until compulsory isolation is lifted.
The law prohibits visits to entertainment and gaming rooms, discos, bars and restaurants, as well as large shopping malls.
Restrictions also apply to sporting and cultural events. Prison visits are not allowed. Business trips have also been suspended.
Bulgarian citizens planning to travel abroad must get health insurance.
Parliament also decided that the Minister of Health could introduce further measures and restrictions provided for by the state of emergency law.
Employers will introduce teleworking options for workers and, if this is not possible, they will be called to ensure safe and healthy working conditions.
Employers will only be able to provide paid annual leave to employees, up for half of the employees without their consent.
The National Insurance Institute will cover 60% of January's social security income for those whose income is affected by the emergency. This applies for as long as the law remains in place, but not for more than 3 months and for individuals who meet the criteria set by the government.
Deadlines for judicial, arbitration and enforcement proceedings are suspended, except in criminal matters.
Announced public sales by state and private executives are suspended until the state of emergency is lifted.
The deadline for payment of electricity bills is extended from 10 to 20 days, Parliament announced.
Seizures of private and medical institutions' bank accounts, as well as of wages and pensions, will not apply,
Until the state of emergency is lifted, the effects of late payment of interest due such as interest and default interest, shall cease to apply. This also includes  timely collection, termination of contracts and seizure of property.
Notarial procedures are limited, except for energencies.
Despite strong criticism by the Socialist Party (BSP), MPs agreed that the military could be involved in implementing emergency measures – by carrying out identity checks and halt movement until the Ministry of Interior gets there.
The army will also be able to use physical force only if absolutely necessary.
The MPs have also decided that criminal liability would be sought for the circulation of false information alongside punishment of imprisonment from one to three years.
Parliament continues with the final reading of the bill. /ibna